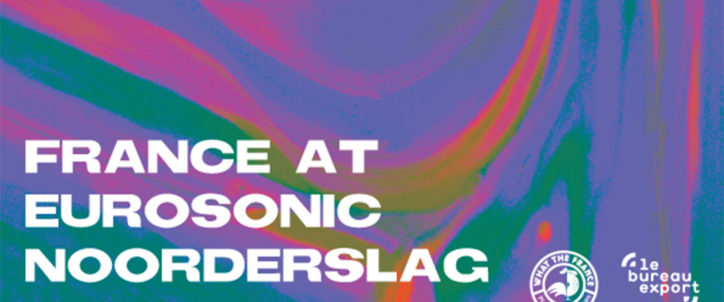 Francia en el Eurosonic Noordeslag | Conozca a los artistas "made in France" convocados
El Eurosonic Noordeslag es un evento creado con el objetivo de alentar y promover la nueva música dentro y fuera de Europa. En 2020 el festival se llevará a cabo en los Países Bajos entre el 15 y el 18 de enero.
El festival presentará en esta edición a más de 350 artistas europeos en 40 puntos diferentes del centro de la ciudad Groninga, donde se espera la asistencia de más de 40.000 espectadores.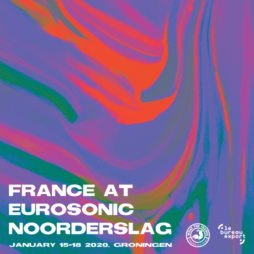 Events
France @ Eurosonic 2020
Eurosonic, a selection of tracks from the «made in France» artists invited this year.
Categorias
La lista de artistas "Made in France"
22 artistas "Made in France" fueron convocados para la 34ª edición del Festival Eurosonic.
Miércoles 15 de enero
Crystal Murray
Johnny Mafia
Mottron
Bobby Oroza
Mischa Blanos
Last Train
Catastrophe
Johan Papaconstantino
Jueves 16 de enero
Lous & The Yakuza
Marina Satti & Fonés
Regarde les hommes tomber
French 79
Ouai Stéphane
Mezerg
Ko Shin Moon
Oktober Lieber
Viernes 17 de enero
Kepa
Murman Tsuladze
Kimberose
Amami
Pongo
European Talent Exchange Programme