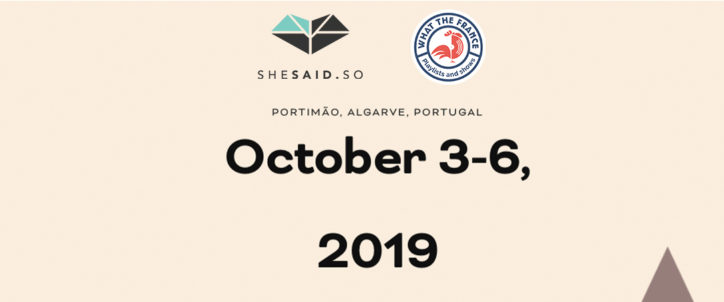 What The France x SheSaid.so | Dos artistas "Made in France" en Meetsss
En el marco del 5° aniversario de SheSaid.so, la página web va a presentar el festival MEETSSS. Los visitantes del sitio están invitados a reunirse en Portimão, Portugal, para conocerse personalmente y hacer nuevas amistades dentro de la industria de la música. Durante los tres días que durará el MEETSSS se realizarán muchos conciertos abiertos al público portugués, donde What The France tendrá la oportunidad de presentar a dos artistas «Made in France».
Dope Saint Jude
Catherine Saint Jude Pretorius nació en Ciudad del Cabo, Sudáfrica. Allí estudió la carrera de Ciencias Políticas en la Universidad de Ciudad del Cabo. En 2011, fundó la primera asociación de drag kings de Sudáfrica, llamada Saint Dude. Pero en 2013 dejó este grupo para aprender producción de sonido y comenzar una carrera bajo el nombre artístico Dope Saint Jude.
En menos de dos años Jude adquirió popularidad internacional por su capacidad de dirigirse a distintos píblicos a través del hip-hop. Drag king, productora y rapera, es difícil de encasillar a Dope Saint Jude en un solo género. Con su álbum Resilient, nos da un rap con influencias grunge que a la vez tiene parte de su inspriación en artistas como Tupac y Riot Grrrl. También se distinguen en ella influencias dispares como Queen y Tracy Chapman.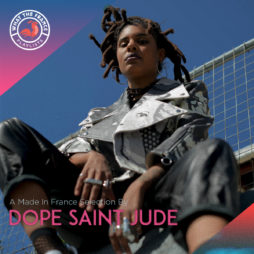 Curators
A Made In France Selection By Dope Saint Jude
Listen to a selection of made in France tracks, handpicked by Dope Saint Jude !
Categorias
Calling Marian
Con su formación en musicología, Calling Marian comenzó su carrera como DJ en 2013. Como participante habitual en las fiestas LGBTQ de Lyon, Calling Marian desarrolló un gusto musical que vincula la percusión con la música bailable y armónica. En 2015 presentó 199X, su primer EP autoproducido. Al mismo tiempo, comenzó a actuar en vivo y a desarrollar todo su potencial tanto en sus performances como en sus composiciones.
A fines de 2017 y con un muy buen recibimiento de la prensa, Calling Marian lanzó The Parade, un emocionante EP de música techno donde se distinguen sus toques ácidos y sus melodías nostálgicas.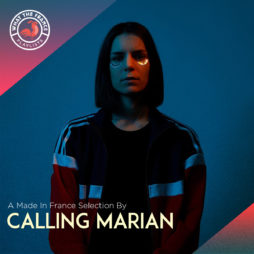 Curators
A Made In France Selection By Calling Marian
Discover a handpicked made in France selection by Calling Marian ! Pic @ Calling Marian
Categorias