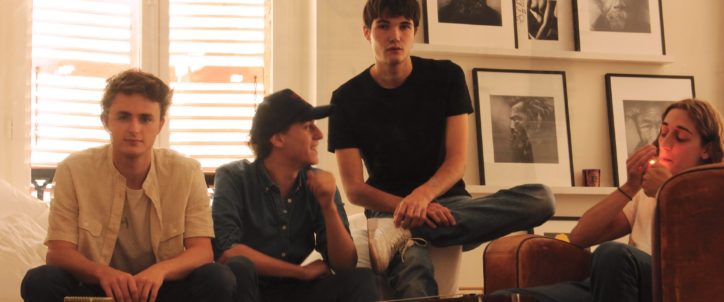 Later. | Die neue EP "The Daydream"
Diese aufsteigende Pariser Band ist unbedingt zu verfolgen. Later. wurde 2019 gegründet und hat bereits einige vielversprechende Songs produziert . 
Die Pariser kombinieren Einflüsse aus Pop, Rock, Jazz und House-Musik zu einem elektro-alternativen Sound. Nach der Veröffentlichung ihrer ersten EP On Time Anfang dieses Jahres kehrt das Kollektiv mit seiner neuen und erfolgreichen Fünf-Track-EP The Daydream zurück. Für diese EP hat sich die Band von Künstlern wie Chet Faker, Jungle oder Her inspirieren lassen.
"Highway 10"
"All The Time"
"All The Time" zeichnet sich durch weiche tiefe Stimmen und vielschichtige Harmonien aus, begleitet von einem jazzigen Bass-Riff, das den bedeutenden Einfluss von Künstlern wie Chet Faker verdeutlicht. Das Lied entwickelt sich zu einem funky und fröhlichen Gefühl im House-Musik-Stil.