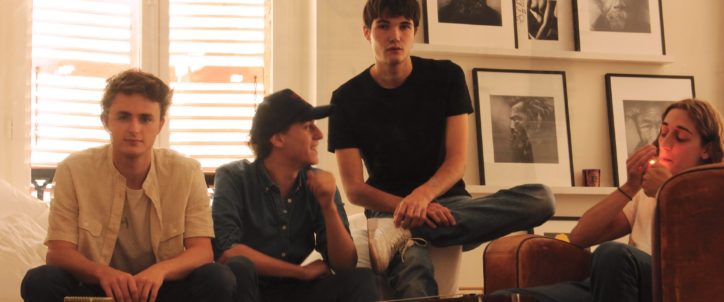 Later. | Estrenan su nuevo EP The Daydream
Este cuarteto parisino se encuentra en pleno auge. Later. se formó el año pasado, en 2019 y ya está produciendo algunas canciones prometedoras.
Los Later. combinar sus influencias del pop, el rock, el jazz y el house para crear un sonido electro alterativo. Tras el lanzamiento de su EP debut, titulado On Time, a principios de este año, el colectivo lanzó con éxito una nuevo EP de cinco canciones: The Daydream. Este nuevo material incorpora influencias de artistas como Chet Faker, Jungle o Her.
"Highway 10"
"All The Time"
La canción "All The Time" presenta voces suaves y profundas y armónicas superpuestas acompañadas por un riff de bajo jazzy que subraya la influencia significativa de artistas como Chet Faker. La canción evoluciona de un sensacional house a un jubiloso funky.