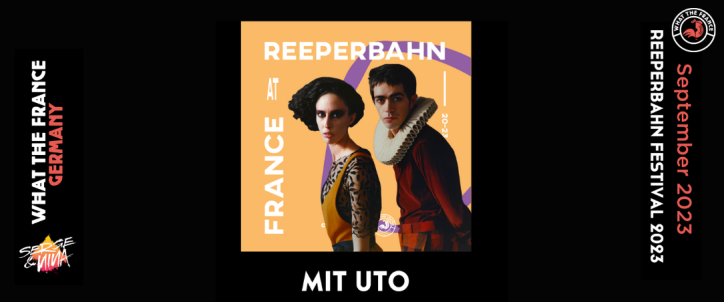 Podcast | What the France Germany by Serge&Nina : Reeperbahn Festival 2023 mit UTO
What the France Radio Germany by Serge&Nina ist ein Podcast für aktuelle Musiknachrichten, der die französische Musikszene in Deutschland in den Mittelpunkt stellt. Von What the France, der Empfehlungsmarke des Centre national de la musique, und Serge&Nina, spezialisiert auf frankophone Musik und deutsch-französische interkulturelle Projekte. Das kurzweilige Format bietet viel Popmusik, spannende Künstler*innen-Interviews und Gewinnspiele. Monatlich präsentiert vom bestens aufgelegten Moderatorinnen-Duo Marion Hanels und Jaële Vanuls.
Auch in diesem Jahr gibt es wieder spannende Musiker:innen auf dem Hamburger Reeperbahn Festival (20. bis 23. September 2023) made in France zu entdecken. Dies haben sich auch Jaële und Marion gedacht und stellen einige vor – darunter Pongo und Zaho de Sagazan sowie UTO im Interview – das alles im September-Podcast.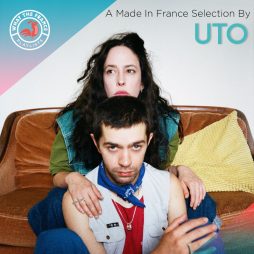 Curators
A Made In France Selection By UTO
A selection of made in France tracks, carefully handpicked by UTO.
Jetzt hören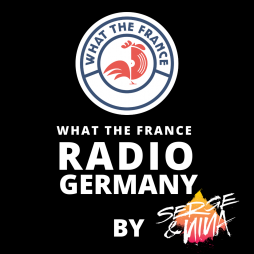 Partners
What the France Germany by Serge&Nina
What the France Germany by Serge&Nina ist ein Podcast über die französische Musikszene
Jetzt hören
Reeperbahn Festival 2023 - Pop
Sep 20, 2023 → Sep 23, 2023