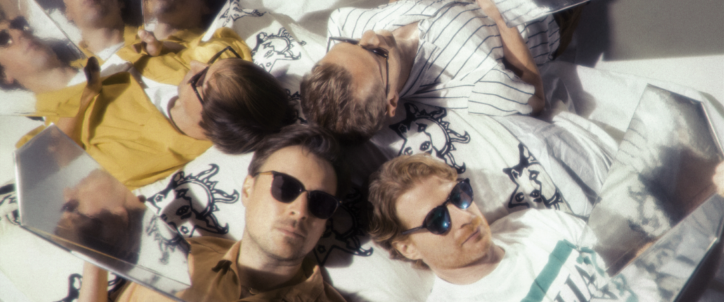 Django Django | ¡Single, nuevo video y un nuevo álbum!
Django Django (Because Music) lanzará su nuevo álbum Glowing In The Dark el 12 de febrero. Mientras tanto, nos ofrecen su nuevo single homónimo.
Glowing In The Dark
"La huida" es el hilo conductor de la canción "Glowing In The Dark": huir del estado de desesperación, de las restricciones, de la vida de clase baja y de los sueños, incluso de la tierra. El artista e ilustrador neoyorquino Braulio Amado, quien una vez hizo un gran trabajo para Roisin Murphy o para el NY Times, dirigió el clip.