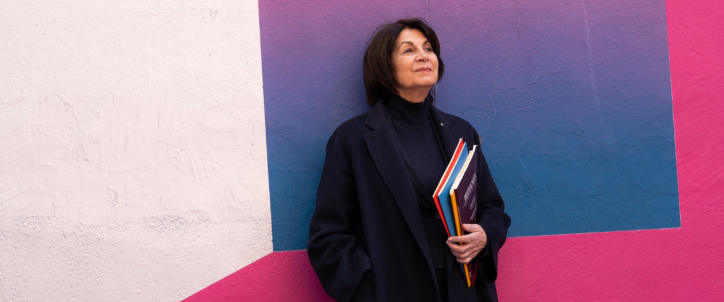 «A classical voyage with Claire Gibault»
Para el séptimo episodio de "A classical voyage with …" (o "Un viaje clásico con…") el equipo de What the France se reunió con Claire Gibault, directora y fundadora de la Paris Mozart Orchestra y del concurso La Maestra.
Como una figura emblemática de la escena artística francesa, Claire Gibault creó en 2011 la Paris Mozart Orchestra, un conjunto independiente cuya pedagogía, creación y pasión son su ADN. Tras iniciar su carrera en la Opera National de Lyon, Gibault se convirtió en la primera mujer en dirigir a la Orquesta de la Scala, siendo asistente de Claudio Abbado en La Scala. También trabajó en la Ópera de Viena y en la Royal Opera House, en Londres.
En 2004 participó junto a él en la creación de la Orquesta Mozart di Bologna, donde permaneció hasta 2007. Con la Orquesta Mozart de París, Claire Gibault dirigió más de 30 conciertos al año, donde colabora regularmente con compositores de música contemporánea.
Comprometida particularmente con el lugar de la mujer en nuestra sociedad -en particular en la música clásica-, Claire Gibault creó en 2020, en colaboración con la Filarmónica de París el concurso La Maestra, cuyo objetivo es "reequilibrar" el número de directoras mujeres, ofreciéndoles a su vez una mayor visibilidad internacional. Durante su primera edición, el concurso reunió a candidatas de 50 países diferentes, un éxito rotundo al punto de montar una academia y dar una gira por todo el mundo.
Con motivo de la segunda edición de La Maestra, que se llevará a cabo del 3 al 6 de marzo de 2022 en la Filarmónica de París, Claire Gibault presenta su carrera y su pasión con más detalle en este nuevo episodio de "A classical voyage with …". Descubra también su playlist exclusiva para What The France.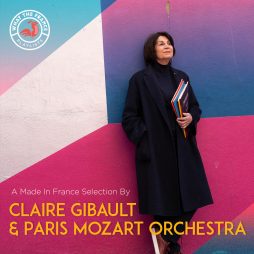 Curators
A Made In France Selection By Claire Gibault ...
Listen to a selection of "made in France" tracks, carefully handpicked by Claire Gibault.
Escuchar