Alexandre Tharaud | ¡Nuevo álbum, gira internacional y playlist exclusiva para What the France!
El pianista, escritor y director artístico Alexandre Tharaud oscila entre la música barroca y el repertorio contemporáneo. Con su nuevo álbum, Cinema, se prepara para salir de gira nuevamente en 2023.
En este nuevo trabajo, Alexandre Tharaud rinde homenaje a los grandes músicos del Séptimo Arte: desde Michel Legrand (Verano del 42) y John Williams (La lista de Schindler), pasando por Vladimir Cosma (Un éléphant ça trompe énormément), Ennio Morricone (Cinema Paradiso), Philippe Sarde (Las Cosas de la Vida), Nino Rota (El Padrino y Ocho y Medio) o Georges Delerue (El Desprecio). Esta nueva obra lo llevará de gira por Europa y por Estados Unidos.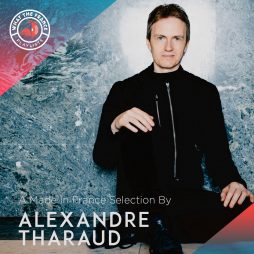 Curators
A Made In France Selection By Alexandre Tharaud
Alexandre Tharaud has selected some of his favourite classical made in France tracks.
Escuchar
Descubra la playlist exclusiva de Alexandre Tharaud para What the France.
Alexandre Tharaud ha anunciado las primeras fechas de su nueva gira, que lo llevará entre el 11 de enero y el 24 de julio por varias ciudades de Estados Unidos y de Europa. Pasará por Gauting, Hamburg, Ludwigshafen, Cologne, Berlin, Bonn y Bayreuth (en Alemania), por London (en Reino Unido) y por Nueva York (Estados Unidos).