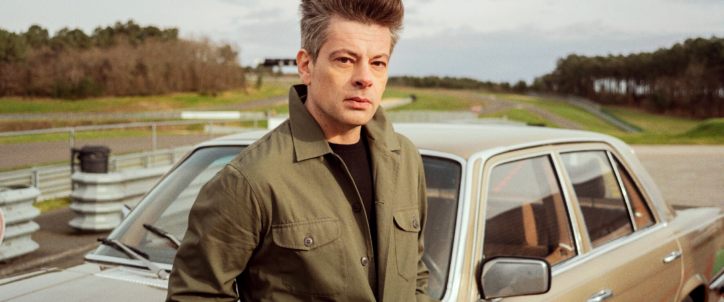 Benjamin Biolay | Su noveno álbum llega a finales de junio
Tres años después de declarar su amor por Buenos Aires con su álbum Palermo Hollywood (en 2016), premiado con el galardón Victoire de la musique, y Volver (en 2017), ¡Benjamin Biolay regresará el 26 de junio con su noveno álbum!
Grand Prix, el título del álbum, se refiere tanto al álbum de Teenage Fanclub como a la película de culto de John Frankenheimer sobre la Fórmula 1 de 1966, que cuenta con leyendas como Yves Montand y Françoise Hardy. "La vida de los pilotos de carreras siempre me ha fascinado desde un punto de vista romántico y casi Shakespeariano", admite Benjamin Biolay.
Por lo tanto, siempre se refiere a la Fórmula 1 en sus palabras, por ejemplo, al fatal accidente del conductor Jules Bianchi en el Gran Premio de Suzuka 2014, que lo conmocionó. Como siempre busca referencias musicales de sus bandas favoritas de Manchester (The Smiths, New Order, The Happy Mondays) y de New York (Television, The Strokes).