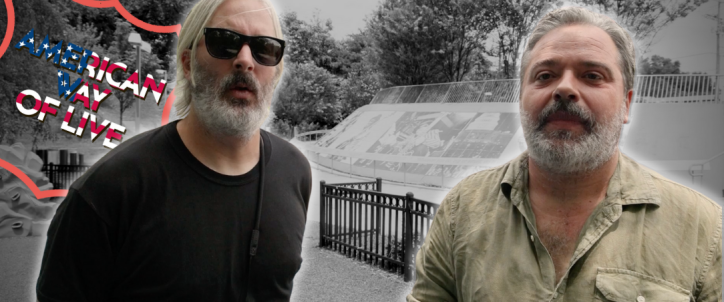 Braxe + Falcon | « American Way of Live… »
En este nuevo episodio de «American Way of Live…», What the France te invita a dar un paseo con el dúo Braxe + Falcon. De paso por Washington D.C en el marco de su gira por Norteamérica, hablan de su relación con este país, tan alejado de Francia como presente en su música. ¡Embarquese inmediatamente al "American Way of Live…"!
—Cuarta escala—
De regreso a Washington D.C es donde encontramos a Braxe + Falcon unas horas antes de su concierto en el 9:30 Club.
Para esta nueva entrevista, What the France fue a buscar al dúo en las calles estadounidenses. Los primos comparten con nosotros su historia común con el nuevo mundo, sus inspiraciones en el Go-Go, el Hip-Hop y el Funk, que han influido enormemente en su propia música.
El dúo
El dúo está formado por Braxe y Falcon, ambos famosos por sus contribuciones icónicas a la escena house de los años 90 y 2000. Braxe, ex miembro de Stardust junto a Thomas Bangalter de Daft Punk, ha producido temas inolvidables como «Music Sounds Better With You». Mientras que Falcon, reconocido por su dueto con el mismo Thomas Bangalter en «Together» y su contribución al título «Contact», presente en el legendario álbum «Random Access Memories» de Daft Punk (2013), es también un talento notable.
La alianza de Braxe y Falcon fue bien recibida por los fanáticos y la prensa. Sus primeros tres sencillos, extraídos del EP Step By Step, ofrecen una exploración cautivante de la esencia de la música dance.