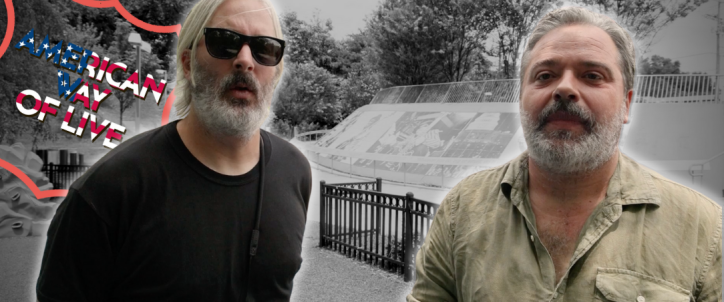 Braxe + Falcon | American Way of Live
For the return of our 'American Way of Live' series, we here at What the France would like to take you on a walk with French duo Braxe + Falcon. When their US tour took them to Washington, D.C. earlier this year, the pair opened up about their relationship with the Land of Opportunity, whose geographical distance from France is matched only by its presence in their music.
So, ready to experience the 'American Way of Live'?
—Fourth stop—
Let What the France take you back to the American capital once again, where we meet up with Braxe + Falcon with just a few hours to go until their gig at 9:30 Club.
In this interview, the two cousins tell us about their shared history with the US as well as discussing the go-go, hip-hop and funk inspirations that have had an enormous influence on their music.
About the duo
Braxe + Falcon is comprised of Alain and Stéphane Quême, a.k.a. Alan Braxe and DJ Falcon, both of whom are renowned for their iconic contributions to the house scene of the '90s and 2000s. Braxe, a member of short-lived supergroup Stardust alongside Daft Punk's Thomas Bangalter, has produced tracks as unforgettable as 'Music Sounds Better With You', while Falcon is a similarly remarkable talent, having achieved fame by performing as one half of the duo Together with the very same Thomas Bangalter, not to mention his input on the track 'Contact' from Daft Punk's legendary 2013 album, Random Access Memories.
Braxe and Falcon's joint venture has been warmly received so far by fans and press alike, with their first three singles – all taken from the EP Step By Step – offering up a captivating exploration of the very essence of dance music.
While you're here, why not listen to our French Touch 2.0 playlist?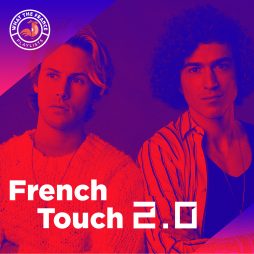 Genres
French Touch 2.0
Get your hands on the latest electronic music hits made in France.
Listen now