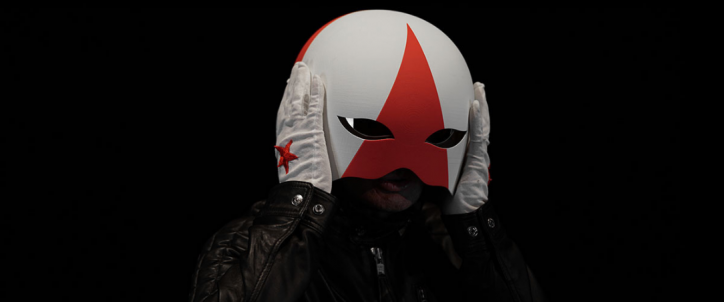 Cascadeur | ¡Presenta su nuevo álbum con una playlist exclusiva para What The France!
El 11 de marzo, el cantante, tecladista y compositor francés Alexandre Longo, mejor conocido como Cascadeur presentó su cuarto álbum, titulado Revenant. Anunciado junto a la salida de sus primeros dos sencillos, «La promesse» y «Young», que fueron seguidos por sus respectivos remixes producidos por Niklas Paschburg y Aufgang. Esta nueva obra cuenta con 13 canciones, entre las que se incluye un dueto con Stuart Ashton Staples, fundador del prestigioso grupo británico Tindersticks.
Este esperado material de Cascadeur es un nuevo despertar, ya que lanza por primera vez varias canciones en francés. Si bien es cierto que ya lo había intentado anteriormente, dentro de los conjuntos que integró cuando era más joven o, más recientemente, en el dúo que formó con el fallecido Christophe en el álbum Collector (2014), esta vez el (idioma) francés ha venido a disipar las cortinas de humo y regresar a su lengua materna. Por cierto, el artista del casco estrellado se mete esta vez en la piel de un nuevo personaje: mientras que al momento de presentar su primer hit, "Walker", se conformaba con caminar, esta vez aparece vestido de manera sencilla para saltar y emprender vuelo. El ganador del premio Victoire de la Musique en la categoría "Mejor álbum de música electrónica o dance del año" en 2015, abandona la gravedad con un álbum más ligero y aireado.
Con motivo del lanzamiento de su nuevo álbum, Cascadeur ha curado una playlist exclusiva para What The France en la que reúne a algunas de sus canciones favoritas "Made in France", en la que incluye piezas de artistas como Christophe, Michel Polnareff, Dominique A, Alain Bashung, Terrenoire, L, Françoise Hardy, Barbara, Camille, Philippe Sarde, Christine and the Queens, Aeadan, Léo Ferré, Philippe Katerine, Grand Blanc, Feu! Chatterton, Syd Matters, Variety Lab, Taxi Girl, Florent Marchet, JP Nataf, Rone y Yael Naim y de Chapelier Fou.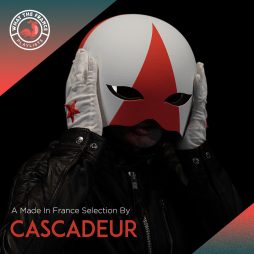 Curators
A Made In France Selection By Cascadeur
Listen to a selection of "made in France" tracks, carefully handpicked by Cascadeur.
Escuchar