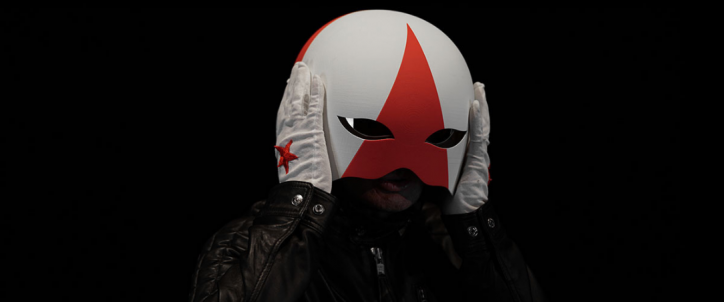 Cascadeur | New album and an exclusive playlist for What The France!
French singer, keyboard player and singer-songwriter Alexandre Longo, better known as Cascadeur, has released a fourth album called Revenant. Heralded by two singles, 'La promesse' and 'Young', followed by remixes courtesy of Niklas Paschburg and Aufgang, the new opus comprises 13 tracks including a duet with Stuart Ashton Staples, founder of venerated British group Tindersticks.
For his much-anticipated return, Cascadeur is presenting himself in a new light and singing in French for the first time. It's something he had already tried in the bands he played in when he was younger, and more recently in a duo with the late Christophe (on 2014's Collector) but the use of French now cuts through any smokescreens: you can't hide when your singing in your native language. At the same time, the artist in the starry helmet has inhabited a new character, dressed in a base jumping suit and ready to fly; the winner of the Victoire de la musique for 'Best Electronic or Dance Album' in 2015 has freed himself from the bonds of gravity on record that is lighter than his previous work and open to the world.
To celebrate the release, Cascadeur has put together an exclusive What The France playlist featuring some of his favourite 'Made in France' tracks from the likes of Christophe, Michel Polnareff, Dominique A, Alain Bashung, Terrenoire, L, Françoise Hardy, Barbara, Camille, Philippe Sarde, Christine and the Queens, Aeadan, Léo Ferré, Philippe Katerine, Grand Blanc, Feu! Chatterton, Syd Matters, Variety Lab, Taxi Girl, Florent Marchet, JP Nataf, Rone & Yael Naim and Chapelier Fou.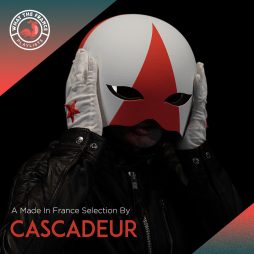 Curators
A Made In France Selection By Cascadeur
Listen to a selection of "made in France" tracks, carefully handpicked by Cascadeur.
Listen now