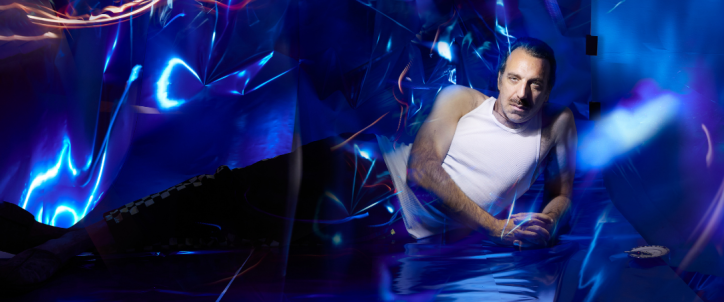 Chilly Gonzales | ¡Nuevo álbum, gira internacional y una playlist exclusiva!
Jason Charles Beck alias Chilly Gonzales, es un artista de nacionalidad canadiense y francesa. Autor, compositor e intérprete, también es actor, pero también pianista, arreglador y productor de numerosos artistas como Drake, Jane Birkin, Katerine, Feist, Abd Al Malik, K'Naan y Christophe Willem. Su colaboración con el dúo Daft Punk le valió un premio Grammy en 2014 en la categoría "Mejor Álbum del Año", esto gracias a su participación en el disco Random Access Memories.
Su carrera comenzó en los años 90 en Canadá, al frente del grupo Son con quien grabó dos discos "Thriller" y "Wolfstein". Fue en Alemania a donde se mudo donde lanzó su carrera solista en 2000, con el álbum "Gonzales Über Alles", seguido de las obras "The Entertainist" (2000), "Presidential suite" (2002) y "Z" (2003). Firmado por el sello francés No Format!, lanzó el álbum "Solo Piano" en 2004 y el DVD "From Major To Minor" dos años después. En 2008, publicó "Soft power", antes de batir al año siguiente el récord mundial Guiness del concierto más largo, con una duración de 27 horas, 3 minutos y 44 segundos, interpretando más de 200 piezas diferentes. Entre 2010 y 2022 grabaría nada menos que nueve discos: "Ivory Tower" (2010) que fuera nominado a los premios Juno en la categoría "Mejor Álbum de Música Electrónica", "The Unspeakable Chilly Gonzales" (2011), " Solo Piano II" (2012), "Chambers" (2015), "Room 29" (2017) en colaboración con Jarvis Cocker del grupo Pulp, "Other People's Pieces (O.P.P.)" (2018), "Solo Piano III" ( 2018), "A Very Chilly Christmas" (2020) y "Wonderfoule" (2022) con Arielle Dombasle.
El pasado 15 de septiembre, Chilly Gonzales dio a conocer su nuevo álbum, llamado French Kiss, lanzado por los sellos Gentle Threat y Pias France; este es su primer álbum escrito en francés. En seis de los once títulos de este nuevo proyecto, el artista está acompañada por invitados de prestigio como Juliette Armanet, Teki Latex, Christine Ott, Bonnie Banane, Arielle Dombasle o el mítico pianista Richard Clayderman. Chilly Gonzales pronto realizará una gira por Francia, pero también por Canadá, Suiza, Bélgica y Alemania.
Esperando que la gira pase cerca de su casa, Chilly Gonzales ha creado una playlist exclusiva para What The France, en la que podrá descubrir algunos de sus temas favoritos "made in France" con artistas de la talla de Jean-Michel Jarre, Daft Punk, Mr Oizo, Myd , Uffie, SebastiAn, Justice, Rone, Michel Berger, Benjamin Biolay, Sarah McCoy, Sébastien Tellier, Philippe Katerine, Daniel Balavoine, Michel Polnareff, Juliette Armanet, SCH, Josman, 404Billy, La Rumeur, Chanceko y Teki Latex et Jeremy Chatelain.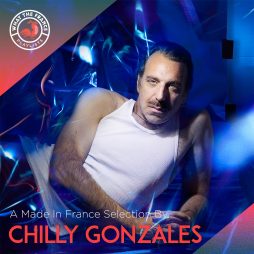 Curators
A Made In France Selection By Chilly Gonzales
Listen a selection of made in France tracks, carefully handpicked by Chilly Gonzales.
Escuchar