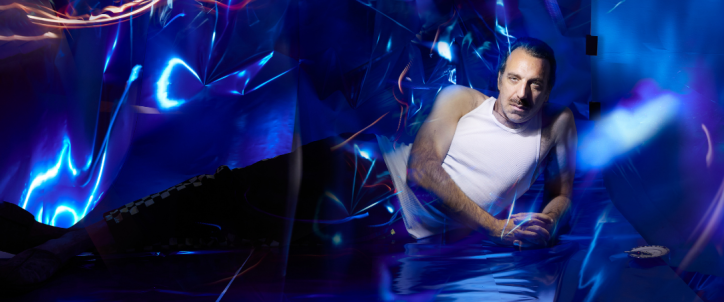 Chilly Gonzales | A new LP, a world tour and an exclusive playlist!
Canadian-French artist Jason Charles Beck, a.k.a. Chilly Gonzales, is more than just a singer-songwriter. He's also an actor, a pianist, an arranger and a producer who has worked with the likes of Drake, Jane Birkin, Philippe Katerine, Feist, Abd al Malik, K'Naan and Christophe Willem, while his collaboration with iconic duo Daft Punk on their album Random Access Memories earned him a 2014 Grammy Award in the 'Album of the Year' category.
Gonzales began his career in his native Canada in the '90s, performing as the frontman of alternative rock band Son, with whom he would record two albums, entitled Thriller and Wolfstein respectively. Then, in 2000, having moved to Germany, he went solo, releasing the album Gonzales Über Alles, followed by The Entertainist (2000), Presidential Suite (2002) and Z (2003). After signing with French label No Format!, Gonzales put out an LP named Solo Piano in 2004 and, two years later, released a DVD entitled From Major to Minor via the same label. In 2008, he dropped his next album, Soft Power, before beating the Guinness World Record for the longest-ever solo performance the following year, racking up a total time of 27 hours, 3 minutes and 44 seconds and playing over 200 different songs on stage.
Between 2010 and 2020, Gonzales recorded no fewer than eight albums: Ivory Tower (2010), which was nominated for a Juno Award in the 'Electronic Album of the Year' category; The Unspeakable Chilly Gonzales (2011); Solo Piano II (2012); Chambers (2015); Room 29 (2017), in collaboration with Pulp founder and lead singer Jarvis Cocker; Other People's Pieces (2018); Solo Piano III (2018); and A Very Chilly Christmas (2020).
On 15th September 2023, the Canadian and now French citizen unveiled his latest LP as well as his first one written in French, entitled French Kiss and released via the Gentle Threat and [PIAS] France labels. On six of the record's 11 tracks, Gonzales is joined by guests as prestigious as Juliette Armanet, Teki Latex, Christine Ott, Bonnie Banane, Arielle Dombasle and legendary pianist Richard Clayderman, with the project now set to take the artist on a tour of France, Switzerland, Belgium, Germany and his homeland of Canada.
While you wait for him to come to a venue near you, Chilly Gonzales has concocted an exclusive playlist for What the France, on which you can find some of his favourite made-in-France tunes, including tracks by Jean-Michel Jarre, Daft Punk, Mr. Oizo, Myd, Uffie, SebastiAn, Justice, Rone, Michel Berger, Benjamin Biolay, Sébastien Tellier, Sarah McCoy, Philippe Katerine, Daniel Balavoine, Michel Polnareff, Juliette Armanet, SCH, Josman, 404Billy, La Rumeur, Chanceko and Teki Latex ft. Jeremy Chatelain.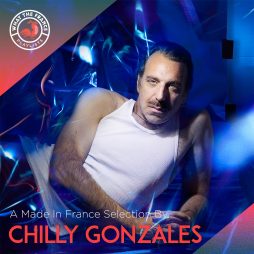 Curators
A Made In France Selection By Chilly Gonzales
Listen a selection of made in France tracks, carefully handpicked by Chilly Gonzales.
Listen now