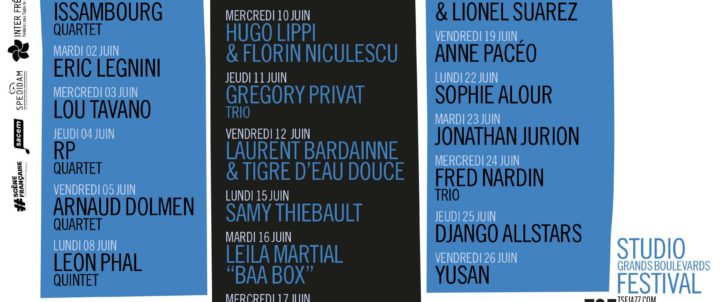 Conozca el Festival Studio Grands Boulevards
Desde el lunes 1 de junio y hasta el viernes 26, la radio TSFJAZZ, con al apoyo de SACEM, de Spedidam, de la fundación Interfréquences y de What The France ofrecerá de lunes a viernes el Festival Studio Grands Boulevards.
Será un festival de tres semanas que permitirá a los artistas encontrarse con su público, al menos virtualmente, al traerles el club de jazz en vivo a través de TSF o desde las redes de What The France, todas las noches a las 8 pm (hora CET, Hora de Francia).
Programación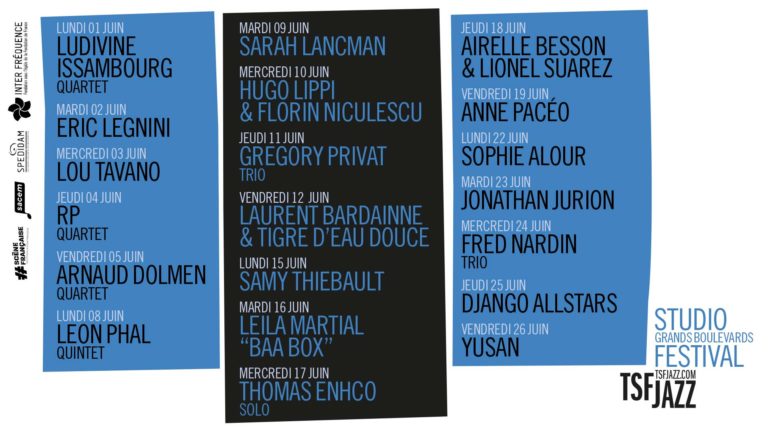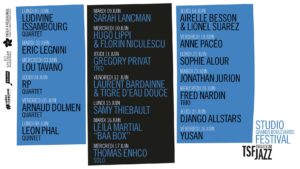 1/06 Ludivine Issambourg
2/06 Eric Legnini trio
3/06 Lou Tavano
4/06 RP Quartet
5/06 Arnaud Dolmen
8/06 Leon Phal 5tet
9/06 Sarah Lancman & Giovanni Mirabassi 10/06 Hugo Lippi & Florin Niculescu
11/06 Grégory Privat
12/06 Laurent Bardainne
15/06 Samy Thiébault «Caribbean Stories» 16/06 Leila Martial
17/06 Thomas Enhco
18/06 Airelle Besson et Duo Gardel 19/06 Anne Pacéo
22/06 Sophie Alour
23/06 Jonathan Jurion
24/06 Fred Nardin
25/06 Django All Stars
26/06 Yusan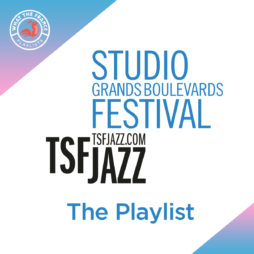 Partners
Festival Studio Grands Boulevards 2020
Tracks from the artists performing at the festival "Studio Grands Boulevards".
Escuchar