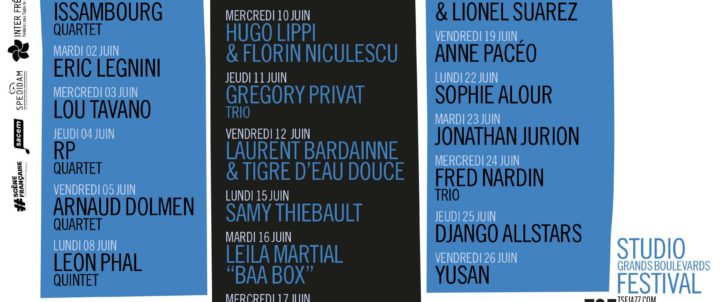 Le Festival Studio Grands Boulevards
À partir du 1er Juin, et ce jusqu'au 26, la radio TSFJAZZ, avec le soutien de la SACEM, de la Spedidam, la fondation Interfréquences et What The France vous propose du lundi au vendredi le Festival Studio Grands Boulevards.
Un festival de 3 semaines, permettant aux artistes de retrouver leur public, virtuellement du moins, en faisant venir le club de jazz jusqu'à vous. en direct sur les ondes de TSF, ou sur les réseaux What The France tous les soirs à 20h.
Programmation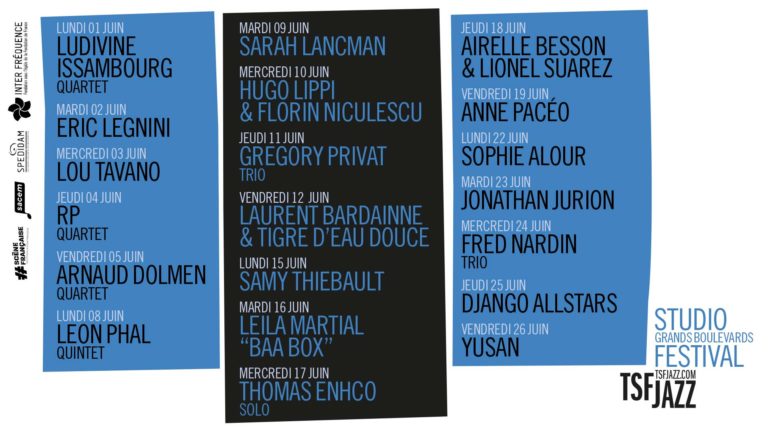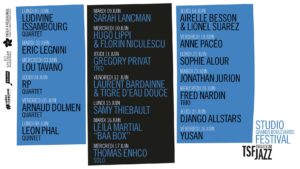 1/06 Ludivine Issambourg
2/06 Eric Legnini trio
3/06 Lou Tavano
4/06 RP Quartet
5/06 Arnaud Dolmen
8/06 Leon Phal 5tet
9/06 Sarah Lancman & Giovanni Mirabassi 10/06 Hugo Lippi & Florin Niculescu
11/06 Grégory Privat
12/06 Laurent Bardainne
15/06 Samy Thiébault « Caribbean Stories » 16/06 Leila Martial
17/06 Thomas Enhco
18/06 Airelle Besson et Duo Gardel 19/06 Anne Pacéo
22/06 Sophie Alour
23/06 Jonathan Jurion
24/06 Fred Nardin
25/06 Django All Stars
26/06 Yusan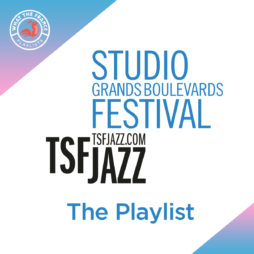 Partners
Festival Studio Grands Boulevards 2020
Tracks from the artists performing at the festival "Studio Grands Boulevards".
Ecouter