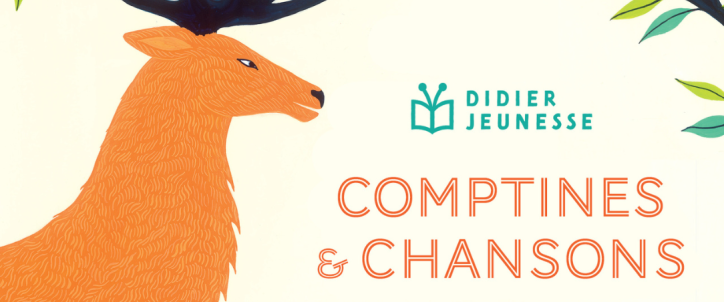 Didier Jeunesse | ¡Una playlist exclusiva dedicada a las canciones infantiles!
En más de 35 años de existencia, éditions Didier Jeunesse ha construido un catálogo muy bonito, alimentado por las pasiones por la comunicación de su fundadora Michèle Moreau: la música y el canto, por supuesto, pero también a los cuentos, el humor, los recitados de poesía. Libro tras libro, cada imagen y cada palabra busca dar en el blanco, ponerse a la altura de los niños. Desde entonces, la música de Didier Jeunesse se ha escuchado en sus múltiples facetas: cuentos musicales como La bella durmiente o Pedro y el lobo, canciones infantiles francesas y una riquísima colección de canciones infantiles de todo el mundo, Bulle et Bob, canciones de cuna de jazz, promenades, o incluso obras de Monsieur Mozart, Monsieur Bach y Clara Schumann. Didier Jeunesse ha sabido desarrollar una línea editorial original basada en libro-discos, álbumes y novelas, que han cosechado éxito año tras año.
Te invitamos a descubrir una playlist exclusiva, desarrollada para What the France por el equipo editorial de Didier Jeunesse, que reúne varias canciones infantiles y otros clásicos de la canción infantil de su catálogo.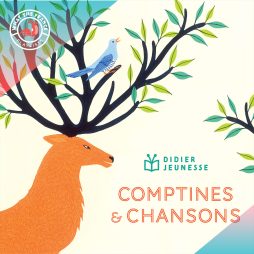 Themes
Comptines & Chansons Par Didier Jeunesse
Listen to a selection of French nursery rhymes and children's songs.
Escuchar