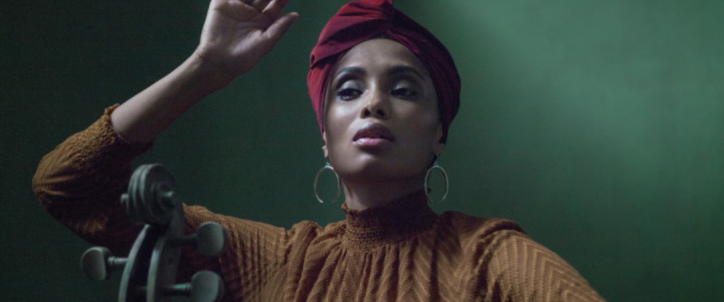 Imany | Presenta su playlist exclusiva para What The France
El 3 de septiembre, Imany, la cantante francesa de origen comorano dio a conocer su nuevo álbum, Voodoo cello (a través de los sellos Thinkzik! y Virgin Records France), un proyecto inesperado en el que su majestuosa voz solo va acompañada de ocho violonchelos. En este álbum podemos escucharla apropiarse del talento de los clásicos de Jacques Brel, Henri Salvador, Madonna, Cat Stevens, Bonnie Tyler, Ed Sheeran y Elton John. La entrevistamos.
Recordamos el éxito internacional que alcanzó su canción "Don't be so shy", remezclada por el dúo ruso Filatov & Karas en 2016, que se situó notablemente en el top de ventas de Alemania, Austria, Polonia, Suiza, Rumanía y Grecia. Esta vez se trata de la canción "Wonderful life – Stream Jockey Rework", un cover del hit de 1987 del difunto Colin Vearncombe, alias Black, que ya tiene más de cuatro millones y medio de visitas en Youtube y más de 2,7 millones de reproducciones en Spotify, lo que sugiere un éxito instantáneo para su nueva obra.
A pesar de su apretada agenda, Imany se tomó el tiempo para preparar una playlist exclusiva para What The France, en la que podrá (re)descubrir canciones de François de Roubaix, Yael Naim, Manu Dibango, Mélissa Laveaux, Vanessa Paradis, Part- Time Friends, Catastrophe, Phoenix, Eddy De Pretto, Emma Peters, Camille, La Chica, Sandra Nkaké, Tété, Clara Luciani, Emilie Gassin, Brigitte, Pauline Croze y Faada Freddy.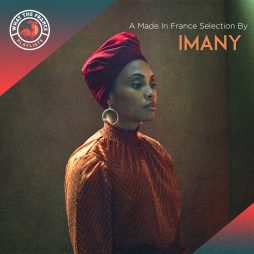 Curators
A Made In France Selection By Imany
Listen to a selection of "made in France" tracks, carefully handpicked by Imany.
Escuchar