Kids Return | What the France Live Shot
What the France se juntó con Kids Return en Alemania en el marco de la "What the France Night" de Berlín en 2022. Conozca a este dúo que mezcla pop folk y electro, a través de nuestra serie de videos conocida como "Live Shot", donde hablan de su experiencia en conciertos… Entonces, ¿listos para una "Live Shot"?
(Re)descubra su playlist exclusiva "made in France" para What the France con canciones de artistas como Flavien Berger, Simon Says, Fishbach, Air, Limousine, Pépite, Miki, Pierre Rousseau y de Cortex…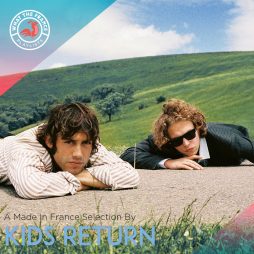 Curators
A Made In France Selection By Kids Return
Listen to a selection of made in France tracks, carefully handpicked by Kids Return.
Escuchar