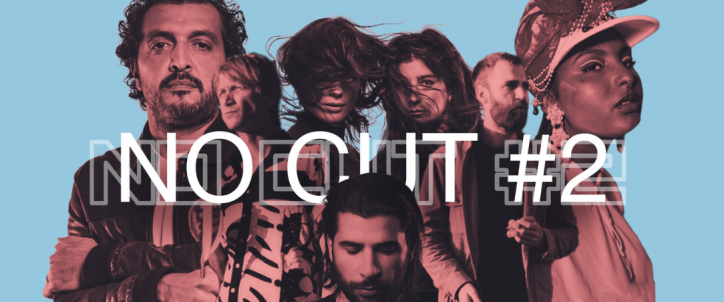 No Cut 2 | Kid Francescoli, Sally, Juicy, La Jungle y Kemmler
Una sola cámara, una sola toma, sin cortes, un plano secuencia de 25 minutos, 600 metros de caminata y 50 metros de desnivel. Una secuencia de 5 sesiones musicales filmadas en 5 localizaciones del Mucem y el barrio Vieux-Port de Marsella.
Casi cuatro años después de la idea original y tras el primer episodio en Nantes, llega la segunda parte del proyecto No Cut, aún dirigido por Sami Battikh. Después de haber encontrado su primer cuartel a orillas del Loira, el proyecto tomó la tangente sur, hacia Marsella. Allí, cinco artistas de diversa procedencia han dejado sus micrófonos e instrumentos para intentar resolver una ecuación loca: encadenar todo, (re)enlazar todo, componer un cuadro en conjunto que permita cumplir la promesa de una escritura que ofrezca un principio, una progresión y un final.
France TV Culturebox, escuchando las propuestas de este colectivo desde hace siete años, aceptó el desafío e inmediatamente consideró a esta experiencia como un proyecto de filmación creíble y emocionante. Después de Lily Wood & The Prick, Jeanne Cherhal, Ichon, Ko Ko Mo y Thylacine, nuevos artistas han venido a tomar el relevo. Fueron Kid Francescoli, Juicy, Kemmler, Sally y La Jungle, quienes aceptaron asumir un desafío aún más ambicioso en Marsella.
La segunda ciudad francesa es en efecto un terreno ideal para No Cut ya que ofrece atmósferas muy diferentes pero constitutivas del ADN de la ciudad. Marsella, tierra de contrastes y pasiones, también es conocida por ser uno de los territorios artísticos más dinámicos, especialmente en la música. Para muchos, la música y Marsella se pueden resumir en el rap (desde artistas como IAM en los 90's hasta JUL o SCH en la actualidad). Pero la región Marsellesa es también sea un terreno fértil para el pop, el rock o el electro: la prueba, que se puede descubrir en imágenes, ya está disponible desde el pasado 3 de octubre en exclusiva por France TV – Culture Box.
¡Aproveche también la oportunidad para (re)descubrir la playlist exclusiva de Kid Francescoli para What The France!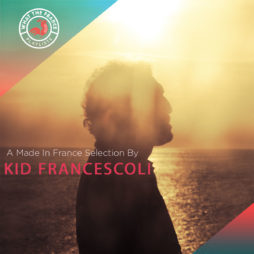 Curators
A Made In France Selection By Kid Francescoli
Enjoy a selection of made in France tracks handpicked by French act Kid Francescoli !
Escuchar