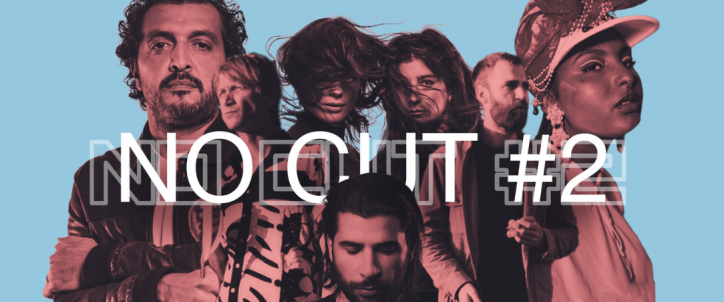 No Cut 2 | Kid Francescoli, Sally, Juicy, La Jungle and Kemmler
A single camera, one take, no cuts, for a single 25-minute shot covering 600 metres of ground and 50 metres in height. An unbroken sequence of five musical sessions filmed at five locations within the Mucem museum and the Vieux-Port quarter in Marseille.
Almost four years after the concept was conceived and after a first episode in Nantes, here's the second part of the No Cut project, directed again by Sami Battikh. Having explored the banks of the Loire, the project heads south in the direction of Marseille. There, five very different artists have risen to the challenge of creating something audacious: a collective portrait that fulfils its promise of a composition with a beginning, middle and end.
France TV Culturebox has again supported this unique and exciting project which, after Lily Wood & The Prick, Jeanne Cherhal, Ichon, Ko Ko Mo and Thylacine, has called on new artists to take up the baton: Kid Francescoli, Juicy, Kemmler, Sally and La Jungle agreed to take on this even-more ambitious edition in Marseille.
Marseille is a place of contrasts and passion, and also known as one of the most artistically dynamic places in France, especially in the field of music. For many, Marseille is all about rap (from IAM in the 90s to JUL and SCH today). Except that the region has also been fertile ground for pop, rock and electronic music: the proof, demonstrated on screen, is available now, exclusively on France TV – Culture Box.
France's second city is an ideal location for No Cut, with its varied vibes which all contribute to its DNA.
And you can also listen to Kid Francescoli's exclusive What The France playlist!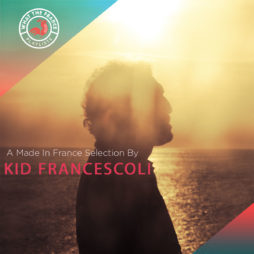 Curators
A Made In France Selection By Kid Francescoli
Enjoy a selection of made in France tracks handpicked by French act Kid Francescoli !
Listen now