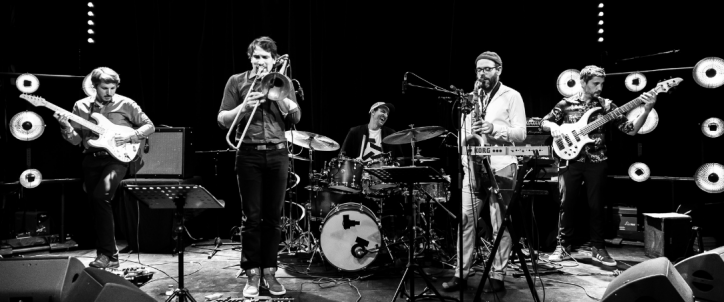 OZMA | ¡20vo aniversario, nuevo simple y una playlist exclusiva para What The France!
¡En 2022, OZMA, el explosivo grupo de jazz nacido de la reunión de tres estudiantes del conservatorio de Estrasburgo, celebra su vigésimo aniversario! Veinte años, la edad que tenían más o menos cuando se conocieron, y desde entonces han pasado cosas… Creaciones a raudales, viajes, encuentros y muchos recuerdos.
Para celebrar el evento, la Compagnie Tangram, que realiza los proyectos del conjunto desde 2010, nos invita a un viaje retrospectivo y prospectivo con varios hitos. La campaña #RETROZMA que repasa sus 20 años de creaciones y viajes, el lanzamiento del clip y single "Elevation" el 7 de octubre, compuesto para un encuentro cumbre con las Percussions de Strasbourg, la temporada 2 de su serie web "High, Far and Loud" y, finalmente, una gira aniversario que verá al grupo actuar en Francia, Europa y también en los Estados Unidos. Encuentre todas sus fechas en nuestra agenda de What The France.
Con motivo de su vigésimo aniversario, Ozma ha desarrollado una playlist exclusiva para What the France.
Puede descubrir algunas de sus canciones favoritas "made in France", como Fred Pallem & Le Sacre du Tympanum, Ablaye Cissoko, Popimane, Arnaud Dolmen, Clélya Abraham, Bigre! y Cynthia Abraham, Percusiones de Estrasburgo, Sylvain Rifflet, Rémi Panossian Trio, Ludivine Issambourg, Antiloops, Orchestre National De Jazz, Gabriel Midon, Ariel Tessier, Julien Soro, Ellinoa & Wanderlust Orchestra, Andy Emler & MegaOctet, CKraft, Sarab, Emile Parisien , Edouard Ferlet, Alexandre Herer, Coccolite, Emile Londonien, Léon Phal, Kavinsky, Prudence, Morgan Phalet, Polo & Pan, Jacques, Fragments, Thylacine, Linda Olah, Extended Mirrors Ensemble y Fiona Monet.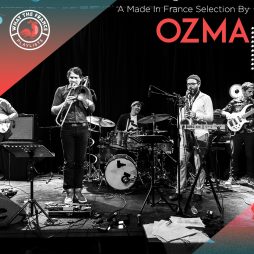 Curators
A Made In France Selection By Ozma
Listen to a selection of made in France tracks, carefully handpicked by Ozma.
Escuchar