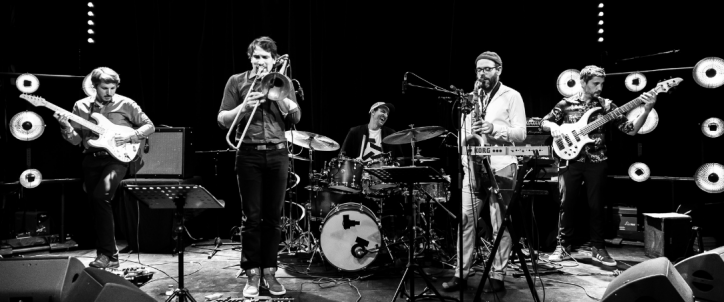 OZMA | 20th anniversary, new single and exclusive playlist for What The France!
In 2022, OZMA, the explosive jazz group born of the meeting of three students at the Strasbourg conservatoire, are celebrating 20 years together! 20 years is pretty much how old they were when they met, and plenty has happened since then… numerous new projects, voyages, encounters and lots of memories.
To celebrate this milestone, the Compagnie Tangram – which has been behind the group's projects since 2010 – have invited us on a tour that's both retrospective and forward-looking, with lots of high points. The #RETROZMA campaign retraces 20 years of artistic projects and journeys, the release on 7th October of the latest video and single 'Elévation' – written for a sterling collaboration with the Percussions de Strasbourg, the second season of their webseries High, Far and Loud and, finally, an anniversary tour which will see the group playing in France, Europe and the US! Find their dates in our What The France gigs calendar!
Ozma have also put together an exclusive playlist for What The France.
You can listen to some of their 'Made in France' favourites like Fred Pallem & Le Sacre du Tympan, Ablaye Cissoko, Popimane, Arnaud Dolmen, Clélya Abraham, Bigre! and Cynthia Abraham, Percussions de Strasbourg, Sylvain Rifflet, Rémi Panossian Trio, Ludivine issambourg, Antiloops, Orchestre National De Jazz, Gabriel Midon, Ariel Tessier, Julien Soro, Ellinoa & Wanderlust Orchestra, Andy Emler & MegaOctet, CKraft, Sarab, Emile Parisien, Edouard Ferlet, Alexandre Herer, Coccolite, Emile Londonien, Léon Phal, Kavinsky, Prudence, Morgan Phalet, Polo & Pan, Jacques, Fragments, Thylacine, Linda Olah, Ensemble Miroirs Etendus, and Fiona Monet.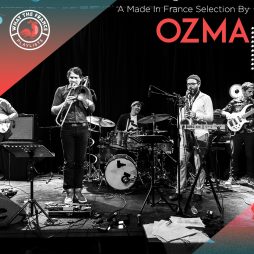 Curators
A Made In France Selection By Ozma
Listen to a selection of made in France tracks, carefully handpicked by Ozma.
Listen now