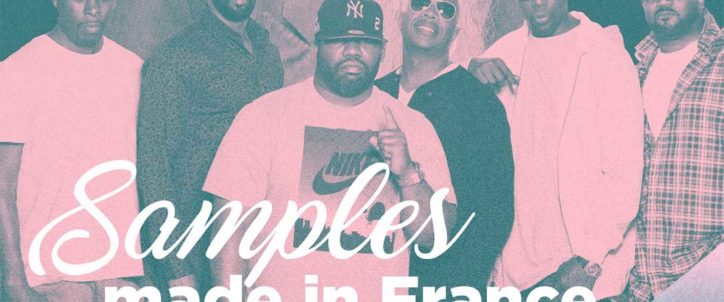 Samples "made in France", parte 3 | La playlist de What The France dedicada a los mejores samples
En la industria musical trabajar con "samples" es una práctica extremadamente habitual, al punto de que a veces no es tan fácil devolverle al César lo que es del César. Y lo que What The France incluye en esta playlist son canciones clásicas de la música francesa que fueron sampleadas por estrellas mundiales de la talla de Wu-Tang Clan, Skrillex, Röyksopp, A Tribe Called Quest, James Blake, Prodigy, The Chemical Brothers, Busta Rhymes, D'Angelo y Fat Joe, entre otros, para crear sus propios éxitos.
¡Podrá encontrar hermosas canciones atrás de hermosas canciones!
¿Quién hubiera pensado que un día el grupo Wu-Tang Clan samplearía al fallecido Antoine Duhamel para marcar el ritmo de sus canciones? Sin embargo, es en los créditos finales de la serie de televisión francesa «Belphégor» que el colectivo de raperos de Staten Island y Brooklyn fue a elegir la música para su éxito internacional «Gravel Pit». La canción "Le Bracelet", de Alain Goraguer, extraída de la banda sonora de la película La Planète Sauvage, fue hábilmente reciclado en reiteradas ocasiones, como en el simple "Parental discretion" de Big Pun y Busta Rhymes o como Busta Rhymes quien se ha apoderado de « «Technologic» de Daft Punk  para dar a luz a su propio «Touch it». La canción "Wooloomooloo" de Jean-Michel Jarre encuentra una segunda juventud en manos de Röyksopp en "A Higher place", así como en "Lift", de Drum Island. The Chemical Brothers, por su parte, toman prestado "Le voile d'Orphée" de Pierre Henry para su simple "Come with us", de la misma manera que "Earth message" de Bernard Fèvre alias Black Disco Devil, dará lugar al título "Got glint?". Y más: insuperables cantantes franceses como Serge Gainsbourg, Gilbert Bécaud, Adamo, Joe Dassin, Johnny Hallyday, Sheila, Pierre Bachelet y Jacques Higelin respectivamente sampleados por Folk Implosion, Scotty Atl, Capaz, Celo & Abdi, Bynon, Brock Berrigan, Dexter y Chill Bump… ¡El patrimonio musical francés es obviamente un terreno fértil para dar a luz éxitos a escala global!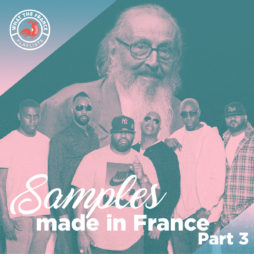 Themes
Samples Made In France – Part 3
Discover the French songs that were sampled by international artists.
Escuchar