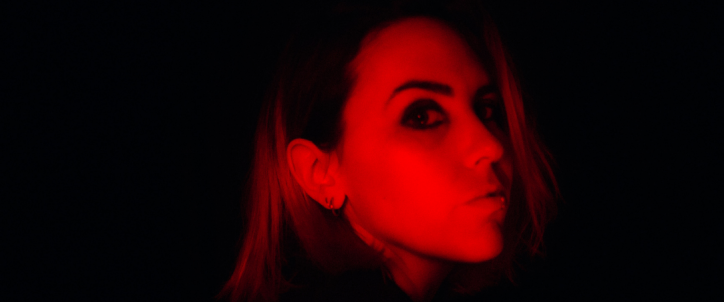 Sierra | Nuevo EP y playlist exclusiva para What The France
Entre violencia y melancolía, la suavidad y brutalidad, la productora parisina Sierra mezcla diferentes atmósferas y estilos para crear un universo singular inspirado en el synthwave, el EBM y el darkwave.
En 2017 lanzó su primer EP,  titulado Strange Valley, en el que las seis pistas describen un viaje que va más allá de un extraño desierto. La totalidad de este álbum se utilizó para la banda sonora del documental "Out Of The Cage", de Guillaume Chanaud. En mayo de 2019 Sierra lanzó Gone, su segundo EP. Ese mismo mes dio su primer concierto en vivo, en el festival de videojuegos Stunfest, en Rennes (oeste de Francia) que acogió en sus anteriores ediciones a grupos como Perturbator y Carpenter Brut. El mismo añopero en Junio tocó también en Petit Bain de París, durante la velada Cyberpunk "Retro Synth Fury" para luego, a fines de septiembre, abrir un concierto para el grupo estadounidense Magic Sword, en Amberes (Bélgica). Al mes siguiente fue invitada a los Estados Unidos por primera vez, donde actuó en Nueva York en la fiesta conocida como "NightWav". En 2020 fue seleccionada para los premios Inouïs du Printemps de Bourges en la categoría "Electro" tras destacarse durante las audiciones regionales en Trabendo de París, para luego salir a dar su primera gira europea tocando siete países junto a su compatriota Carbon Killer, previo a estrenar su tercer EP, All About Love.
El 14 de enero presentó un nuevo EP, titulado See Me Now. Y para esta ocasión, Sierra nos invita a (re)descubrir su selección de canciones "Made in France" con una playlist dedicada a su universo de referencia donde podremos (re)descubrir canciones emblemáticas de Carpenter Brut, Vitalic, Gesaffelstein, Vêtu de Noir, Carbon Killer, Miss Kittin, The Toxic Avenger, Toutant, SebastiAn, Hippo & The Jacket, Kompromat, Irène Drésel, Mascarpone, Perhopes, Swarz, Tarik Bouisfi, Vondkreistan, Kavinsky, Molecule, Assalm, Neus, Max Brhon, Danger, Sung, Thomas Barrandon, Extra Terra, Brodinski y Louisahhh y Danger.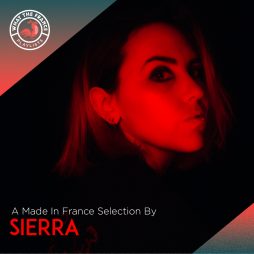 Curators
A Made In France Selection By Sierra
Listen to a selection of "made in France" tracks, carefully handpicked by Sierra.
Escuchar