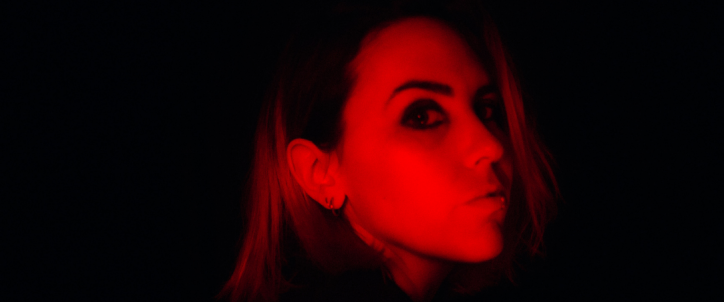 Sierra | New EP and exclusive playlist for What The France
Between violence and melancholy, tenderness and brutality, Parisian producer Sierra blends moods and styles to create a singular sound inspired by synthwave, EBM and darkwave.
She released her first EP, Strange Valley, in 2017. Sombre and cinematic, its six tracks describe a journey across a strange desert. The entirety of the EP was used as the soundtrack to the documentary film Out Of The Cage by Guillaume Chanaud. In May 2019, Sierra released her second EP Gone. The same month, she played her first live show at the Stunfest video game festival in Rennes, Brittany, which had previously welcomed acts like Perturbator and Carpenter Brut. In the same year she also played at Parisian cyberpunk festival Retro Synth Fury, supported American group Magic Sword in Anvers, Belgium and was invited to the US for the first time, for a NightWav event in New York. In 2020 she was picked for accelerator programme les Inouïs du Printemps de Bourges in the 'electro' category, headed out on a European tour in the company of compatriots Carbon Killer, and released her third EP All About Love.
On 14th January she released a new EP called See Me Now. To celebrate, Sierra has picked some 'Made in France' tracks for us, featuring several of her own plus favourites from Carpenter Brut, Vitalic, Gesaffelstein, Vêtu de Noir, Carbon Killer, Miss Kittin, The Toxic Avenger, Toutant, SebastiAn, Hippo & The Jacket, Kompromat, Irène Drésel, Mascarpone,, Perhopes, Swarz, Tarik Bouisfi, Vondkreistan, Kavinsky, Molecule, Assalm, Neus, Max Brhon, Danger, Sung, Thomas Barrandon, Extra Terra, Brodinski and Louisahhh, and Danger.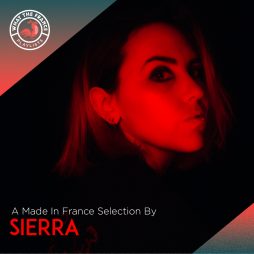 Curators
A Made In France Selection By Sierra
Listen to a selection of "made in France" tracks, carefully handpicked by Sierra.
Listen now