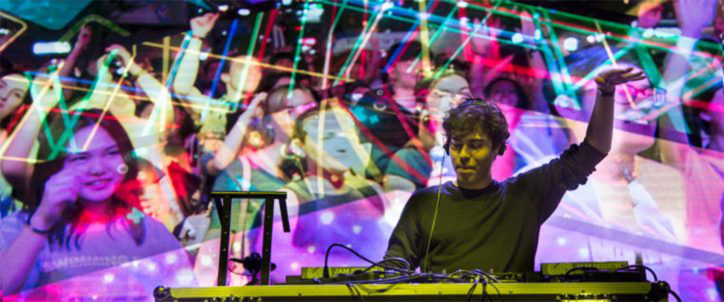 Tez Cadey | El video exclusivo para descubrir su selección « Made In France »
Tras haber iluminado Seúl, la capital de Corea del Sur, hace dos semanas, invitado por What The France para representar la escena francesa en la Fiesta de la Música, Tez Cadey nos ha hablado de los temas « Made in France » que ha escogido exclusivamente para nosotros. En su playlist, el artista desvela varias de sus inspiraciones e influencias: un poco de « dancefloor » con Brodinski, la luz nostálgica de Møme, la sensualidad de Air y su pequeño placer culpable con Alizée.
Para Tez Cadey, todo empezó en su pequeña habitación de estudiante en Lille (norte d Francia) en la que compuso sus primeros temas, después todo se aceleró. En 2015, publico su tema « Seve », sacado del EP Walls, que fue masivamente difundido en las radio francesas y se convirtió en uno de los éxitos del año, pero el éxito no se paró ahí. Ese mismo tema también fue exitoso en Asia, tuvo un éxito meteórico gracias a Internet. Acabo siendo certificad cinco veces Disco de Diamante a la exportación en 2016.
Desde que su exitoso tema conquisto el planeta, Tez Cadey llena las salas, toca en festivales y viaja a través del mundo entero. Gracias a este éxito mundial, el DJ puede ahora vivir al cien por cien de su pasión.
En 2017, edito otro tema, titulado « Ivory ». Producto de su colaboración con el grupo inglés Patawawa, el tema pronto llego al millón de reproducciones y fue difundido en cantidad de playlists a través del mundo. Un EP de remezclas se publicó durante el verano siguiente. Tras haber sacado su primer album Lizard Days al final de 2018, Tez Cadey desvelo su nuevo sencillo « Won't U » con el cantante Brodie Barclay.
Con su peculiar estilo electro-pop, Tez Cadey, joven productor francés, se ha convertido en un artista completo con varios EPs en su catálogo. Hoy en día, es uno de los artistas que mejor se exporta fuera de Francia.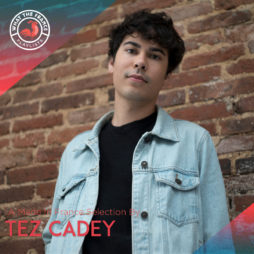 Curators
A Made in France Selection By Tez Cadey
Listen to a selection of "made in France" tracks handpicked by Tez Cadey !
Escuchar