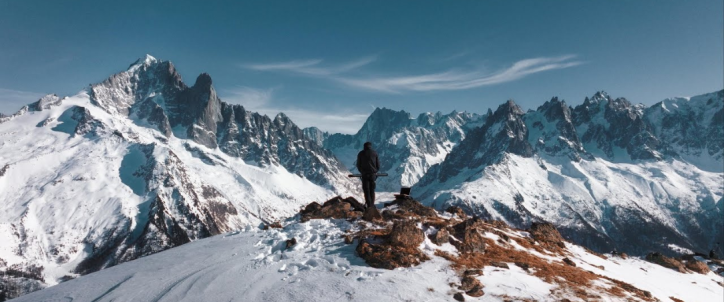 Tonnerre | Un nuevo single
Después de lanzar un exitoso premier EP el pasado mes de enero, "Ripples", donde la música electrónica y los espacios abiertos se funden en uno, Tonnerre acaba de lanzar un nuevo single bautizado "Morning Bloom".
Armonioso, espacioso y elegante son adjetivos que describen a la perfección el estilo de este artista. Desde 2023, Arthur Bouflet, también conocido como Tonnerre, ha dado una nueva mirada a la música electrónica francesa con sintetizadores suaves que llenan el maravillosamente el espacio. Este primer simple anuncia su próximo EP, que se titulará Komorebi, previsto para principios de 2024 por el sello independiente Rouge Néon Records.
Desde el 29 de septiembre, fecha del lanzamiento del single "Morning Bloom" de Tonnerre, es imposible no sentirse en el corazón de la naturaleza cada vez que escuchas esta pieza. Como si estuviéramos frente a un paisaje relajante atravesado por un río, la superposición de sintetizadores que utiliza nos permite dormitar con tranquilidad. En la primera escucha, las texturas orgánicas que utiliza son tan cálidas que sentimos la luz de la mañana sobre las hojas de los árboles de un bosque aún dormido. "Morning Bloom" es una encarnación musical de la resiliencia, que combina a la perfección géneros y emociones a lo largo de su cautivadora narración.
What The France te invita a descubrir esta tranquila pepita electrónica en nuestra Playlist de novedades "Playlist of the month".