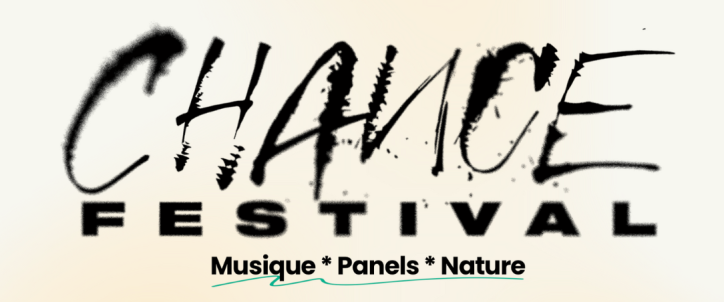 Chance Festival | The Franco-German festival returns to Düsseldorf and Berlin in September
Chance Festival, the festival of Franco-German culture, sustainable development and diversity, recently unveiled the line-up for its third edition. After its 2021 launch at Düsseldorf's Galopprennbahn racecourse, followed by a second edition in 2022 at the city's Weltkunstzimmer concert hall, this year, the festival will take place at the Centre Français de Berlin on 1st September and at the Hofgarten and the Theatermuseum in Düsseldorf on 2nd September, with free entry on both days!
Whether it's at the CFB or at the Hofgarten, the audience at Chance Festival will get to hear music from various made-in-France artists, including Mr Giscard's electro, Chilla's rap, Dowdelin's Creole/Afrofuturist pop, 2TH's electro rap and Myra's R'n'B and neo soul. To top it all off, DJs Guy Dermosessian and Vince Fueg will also be performing at the event.
Mr Giscard
At Chance Festival, Mr Giscard will be making his first-ever appearance in Berlin. The Parisian is an all-round musician who has won fans over with his pop, electro and groove tunes. He's never been a centrist or the president of France, and he certainly doesn't have a penchant for diamonds, but with a first name like Valery, once upon a time, people would ask him why his parents had given their son such a feminine name, to which the young man would reply, "Valery? Well, like the president." As a result, Giscard practically became his second surname and would stick with him forever more. In a broader sense, it's also a way for the artist to assign himself an identity that attests to a desire to put some distance and discrepancy between himself and everything he does, and this skilful art of distance creation can be found throughout the 28-year-old's work.
Chilla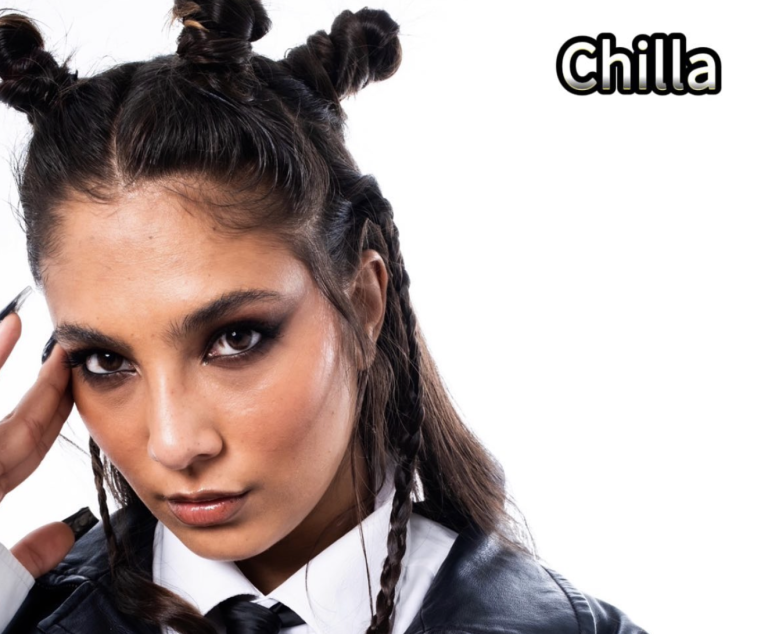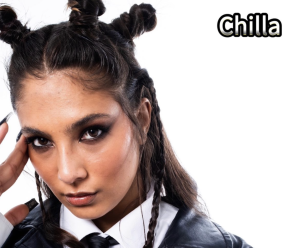 You'd have quite the task trying not to hear a voice that has been echoing throughout France for several years now. Maréva Ranarivelo, a.k.a. Chilla, is a Swiss rapper of Madagascan descent and a figurehead of urban music. The artist, who has racked up over 105,000,000 views on YouTube, released her debut album, MŪN, in 2019, which featured some big tracks, including '1er jour d'école', 'Am Stram Gram' and 'Oulala'. Having been spotted early on by Toulouse-based rappers Bigflo & Oli and later on by producer Tefa, who has been instrumental in the success of a number of French rap's most legendary faces – Diam's, Kery James and all-female trio L.E.J to name but a few – the 29-year-old has shot to fame through her singularity, whether it be in her personality or in her approach to music. Known for her politically aware and introspective lyrics as well as for her freestyles, Chilla is one of only a handful of female artists in the rap game to have carved out a place at the top of what is generally a male-dominated genre.
Dowdelin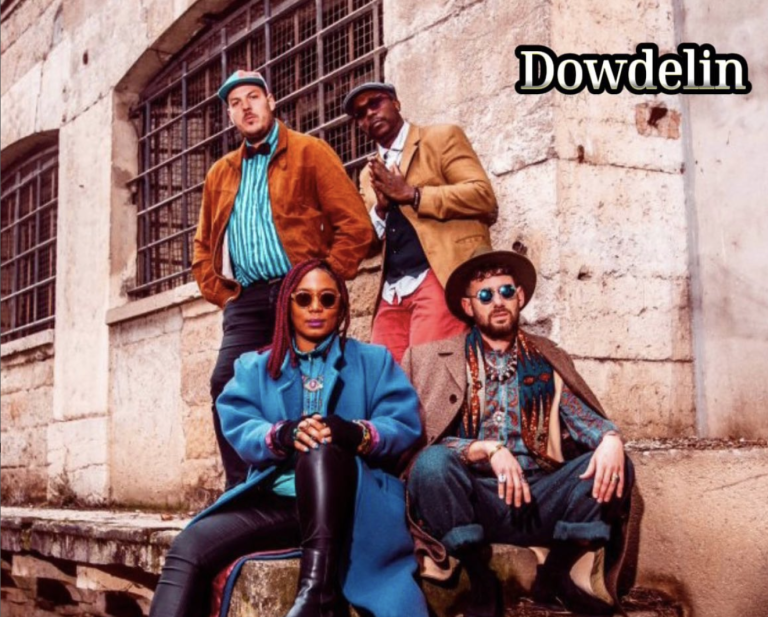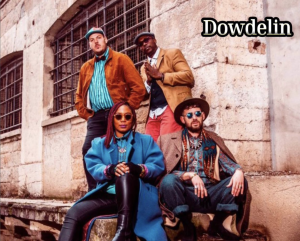 As Dowdelin have proven in impressive fashion, music doesn't stand still; it's constantly moving and evolving. In fact, it would be impossible to pigeonhole the band's work into one geographical region or one genre. With lyrics in Creole set to Caribbean rhythms and an urban, electronic vibe, the group deftly immerses the traditions of the French West Indies in an electro- and jazz-infused fountain of youth in a way that very few acts have done before. Put simply, Dowdelin have created a world of cultural exchange where Creole jazz, electronic dancefloor sounds and Caribbean percussion blend together to give birth to a unique, 'Creole Afrofuturist' style.
2TH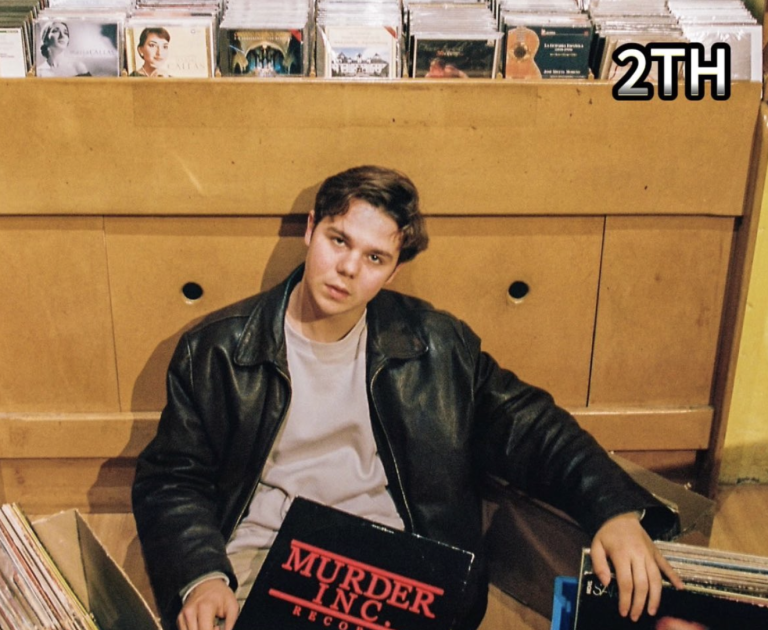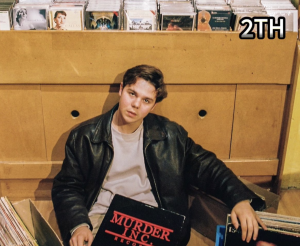 Having broken into the mainstream after the runaway success of his 2018 track 'Ne fuis pas', 2TH (whose real name is Matthias Chastenet) embodies the new wave of multi-influenced rap. Chastenet has confidently surrounded himself with big-name producers such as Møme, BLV and Bellaire and enjoys combining electronic sounds with underlying lyrics and rap music. Things suddenly took off for him in the space of less than a year – from his debut single to his first few sell-out shows via an appearance on the famous French radio show Planète Rap, as well as a debut EP entitled Rêver plus grand, 2TH is never short of projects or news to share. His most recent record, Espoir, which takes on the form of a two-part mixtape, shows off the full extent of his talent, particularly when it comes to creating connections between electro and rap.
Myra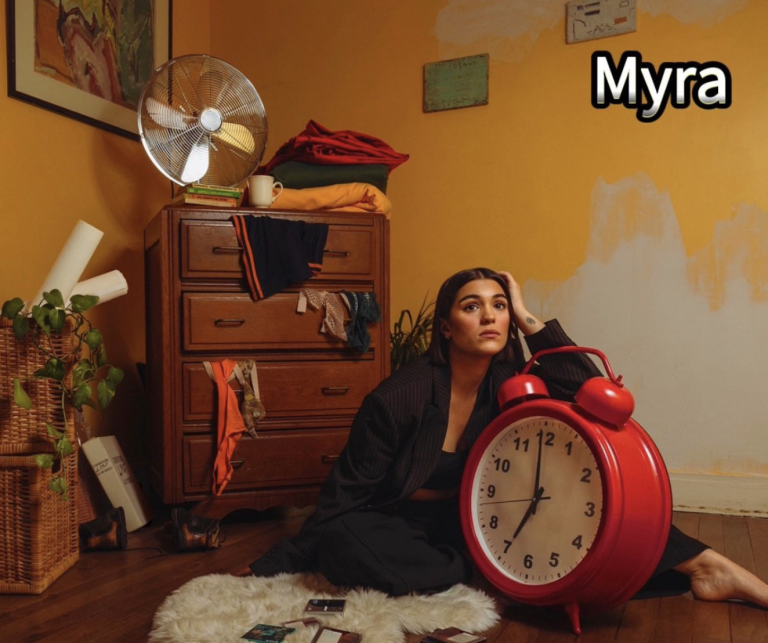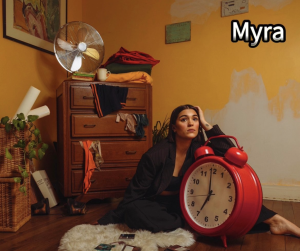 At the crossroads of contemporary R'n'B and neo soul, French singer-songwriter Myra truly represents a new generation of multifaceted artists, with her first EP in French, entitled 37 degrés, having found considerable success on social media. Moving between enchanting melodies, Caribbean tones and urban-pop rhythms, as demonstrated by the track 'Pom Pom', which has now garnered over a million plays on Spotify, Myra's music has captivated its audience. At just 25 years old, Myra Tyliann, to use her full name, is already a complete, diverse artist – one who not only takes inspiration from jazz and soul but also evokes the most contemporary trends in R'n'B and rap.
Alongside the schedule of concerts, there will also be panels taking place at the Theatermuseum on the topics of sustainability, gender parity and diversity, with French and German workshop providers presenting their sustainability-related activities. In addition, French "savoir-faire" will be given pride of place at this year's edition of Chance Festival, with typical French dishes and drinks being served at stands outside the Theatermuseum and at the bandstand.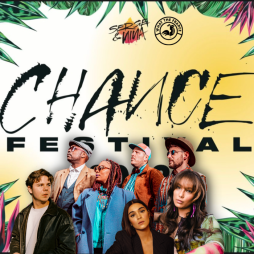 Partners
Chance Festival 2023 by What the France
Festival is an event dedicated to Francophone music, it will be held on September 1 and 2.
Ecouter