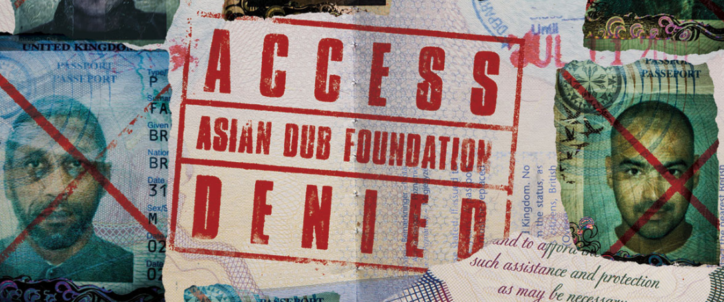 Asian Dub Foundation | Número 1 dos charts Download UK e uma playlist exclusiva para What The France
A banda Asian Dub Foundation (ADF) classificou-se no 1° lugar no ranking de downloads e vendas no Reino Unido ((https://officialcharts.com/charts/singles-downloads-chart/ et https://officialcharts.com/charts/singles-sales-chart/) durante a semana de 25 de Dezembro a 1 de Janeiro, com o seu single "Comin' Over Here", apresentando o comediante britânico Stewart Lee. Se este colectivo, activo desde 1993, ainda é inglês, o Label que lançou a faixa em questão é, por outro lado, 100% francês! De facto, esta faixa com a sua letra de protesto – lembra-nos que a história do Reino Unido foi feita a partir de múltiplas ondas de imigração – é tirada do álbum "Access Denied", lançado sob licença exclusiva da editora francesa X-Ray Production, em 18 de Setembro de 2020. "Comin' Over Here" tem sido recentemente objecto de um E.P., no qual encontramos diferentes versões desta mesma faixa, disponíveis desde 22 de Dezembro. Este single também foi classificado N° 1 do iTunes download chart UK, N°1  do MTV UK download chart, N°1 do MTV UK download chart e N°2 do Big Top 40 (https://bigtop40.com) A banda anunciou que todos os lucros do single serão doados à Kran (Kent Refugee Action Network), uma associação dedicada ao apoio aos refugiados. Nota-se de passagem que a X-Ray Production, que também actua como editora e operadora, também tem The Architect, L'Entourloop, Kiz, La Yégros, Tambour Battant e Manudigital no seu catálogo.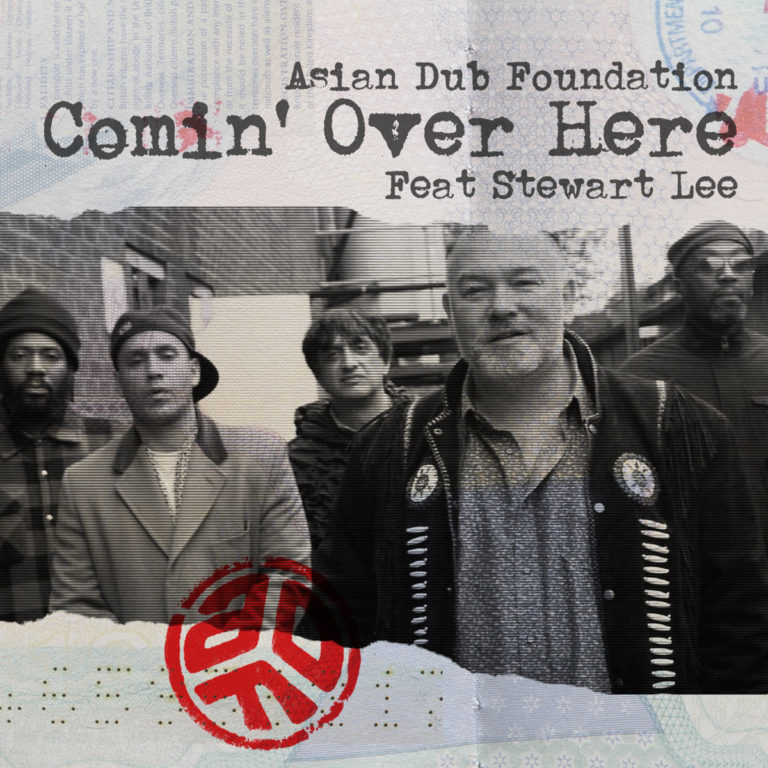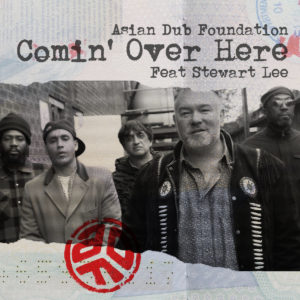 Descubra o single "Comin' Over Here" assim como uma selecção de faixas "made in France" na playlist exclusiva feita pela banda para What The France !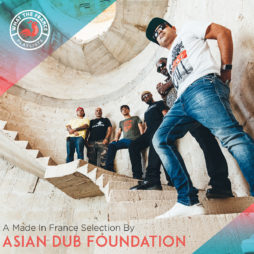 Curators
A Made In France Selection By Asian Dub Foundation
Discover a made in France selection handpicked by Asian Dub Foundation!
Ouvir agora