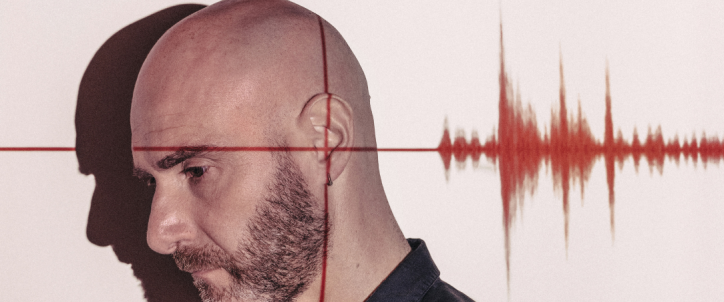 Vitalic | Internationale Tour und exklusive Playlist für What The France!
Erst vor einem Monat berichteten wir über die Veröffentlichung des fünften Albums des französischen Produzenten, Autors und Komponisten Vitalic mit dem Titel "Dissidænce Episode 1 (Episode 1)". Ein Album, das er selbst als eine Rückkehr zu den Wurzeln seiner klanglichen Identität beschreibt, in Form einer erneuten Anspielung auf die Rockenergie seiner ersten Alben. Nach den jüngsten Auftritten in Glasgow (Schottland) und Istanbul (Türkei) sind zahlreiche Termine in ganz Frankreich und international geplant.
Um das Warten auf Episode 2 zu verkürzen, schlagen wir Ihnen vor, sich die eigens vom Küntsler kuratierte What The France Playlist anzuhören, auf der Sie einige seiner eigenen Tracks als Solokünstler, unter dem Namen Dima oder im Rahmen von Kompromat (seinem Duoprojekt mit Rebeka Warrior) sowie Glanzstücke seines eigenen Labels Citizen Records, aber auch eine knackige Auswahl von Tracks "made in France" (wieder)entdecken können. Mit dabei sind u.a. Taxi Kebab, Nova Materia, David Carretta, Gypsy Family & LindaLamb,John Lord Fonda & Damon Jee, David Shaw and TheBeat, Perez, Etienne De Crécy & Alex Gopher, The Hacker, Cora Novoa, Traumer, Maud Geffray, Thomas Bangalter, Koudlam, Acid Arab, Charlotte Gainsbourg & Soulwax, Cassius, SebastiAn & Sparks, Agoria & STS, DJ Oil, Alligator,Odezenne,Chloé,BaxterDury,JuanTrip',ElectricRebscue, Laake, Mansfield. TYA, Scratch Massive, Otteswed oder The Limiñanas.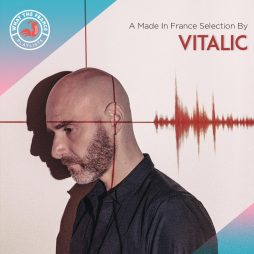 Curators
A Made In France Selection By Vitalic
Listen to a selection of "made in France" tracks, carefully handpicked by Vitalic.
Jetzt hören
Vitalic - Electronic
Aug 10, 2022 → Aug 13, 2022