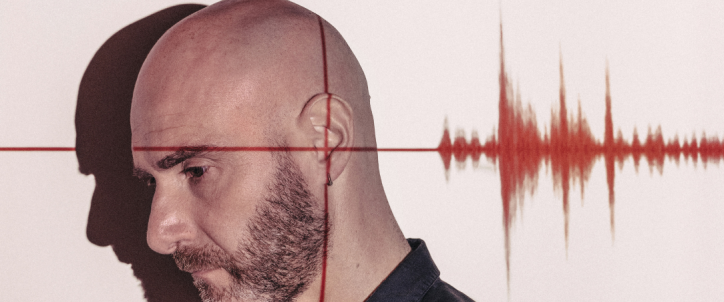 Vitalic | Digressão internacional e playlist exclusiva para What The France !
Há apenas um mês, falámos-vos do lançamento do quinto álbum do produtor de música electrónica francês, autor e compositor Vitalic, intitulado «Dissidænce Episode 1 (Episode 1), um disco que ele próprio descreve como um regresso às raízes da sua identidade sónica, sob a forma de um piscar de olhos revisitado à energia rock dos seus primeiros álbuns. Tendo actuado recentemente em Glasgow (Escócia) e Istambul (Turquia), em breve actuará em toda a França, mas também fora das nossas fronteiras, com muitas datas internacionais confirmadas.
Para esperar pelo lançamento do episódio 2, propomos-lhe que ouça a sua playlist exclusiva para What The France, na qual pode (re)descobrir algumas das suas próprias faixas como artista solo, sob o nome de Dima ou dentro da Kompromat (o seu projecto de dueto com Rebeka Warrior), bem como gemas da sua própria editora Citizen Records, mas também uma selecção afiada de faixas "made in France", onde encontrará Taxi Kebab, Nova Materia, David Carretta, Gypsy Family & Linda Lamb, John Lord Fonda & Damon Jee, David Shaw e The Beat, Perez, Etienne De Crécy & Alex Gopher, The Hacker, Cora Novoa, Traumer, Maud Geffray, Thomas Bangalter, Koudlam, Acid Arab, Cahrlotte Gainsbourg & Soulwax, Cassius, SebastiAn & Sparks, Agoria & STS, DJ Oil, Alligator, Odezenne, Chloé, Baxter Dury, Juan Trip', Electric Rescue, Laake, Mansfield. TYA, Scratch Massive, Otteswed ou The Limiñanas.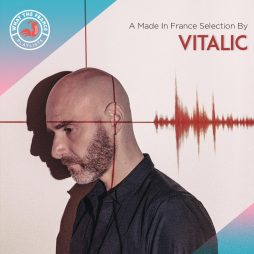 Curators
A Made In France Selection By Vitalic
Listen to a selection of "made in France" tracks, carefully handpicked by Vitalic.
Ouvir agora