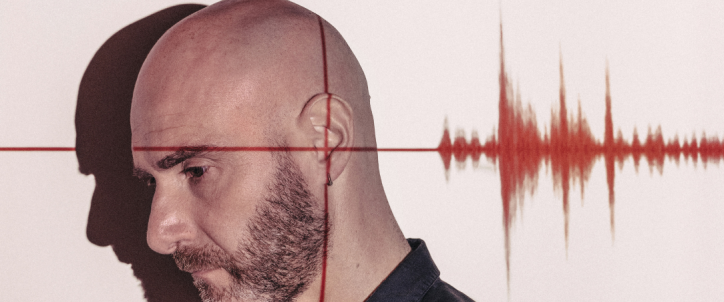 Vitalic | ¡Anuncia su gira internacional con una playlist exclusiva para What The France!
Hace apenas un mes les contábamos sobre el lanzamiento del quinto álbum del productor, autor y compositor francés de música electrónica Vitalic, titulado Dissidænce Episode 1, en que describe como una vuelta a las raíces de su identidad, como si fuera un guiño a la energía rockera de sus primeros álbumes. Después de haberse presentado en Glasgow (Escocia) y en Estambul (Turquía), pronto dará una serie de conciertos por Francia, pero también fuera de las fronteras, con muchas fechas internacionales confirmadas.
Para esperar hasta el lanzamiento de su venidero episodio 2, le sugerimos que escuches su playlist exclusiva para What The France en la que podrá (re)descubrir algunas de sus canciones como solista, bajo el nombre de Dima o dentro de Kompromat (su proyecto a dúo con Rebeka Warrior), así como perlas tomadas de su propio sello, Citizen Records, junto a una fina selección de canciones "made in France", donde conocerás a singulares artistas como Taxi Kebab, Nova Materia, David Carretta, Gypsy Family & Linda Lamb, John Lord Fonda y Damon Jee, David Shaw y The Beat, Perez, Etienne De Crécy y Alex Gopher, The Hacker, Cora Novoa, Traumer, Maud Geffray, Thomas Bangalter, Koudlam, Acid Arab, Cahrlotte Gainsbourg y Soulwax, Cassius, SebastiAn & Sparks , Agoria & STS, DJ Oil, Alligator, Odezenne, Chloé, Baxter Dury, Juan Trip', Electric Rescue, Laake, Mansfield.TYA, Scratch Massive, Otteswed y a Las Limiñanas.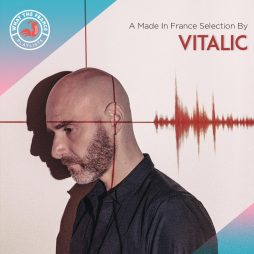 Curators
A Made In France Selection By Vitalic
Listen to a selection of "made in France" tracks, carefully handpicked by Vitalic.
Escuchar
Vitalic - Electronic
Feb 12, 2022
Vitalic - Electronic
Jul 30, 2022