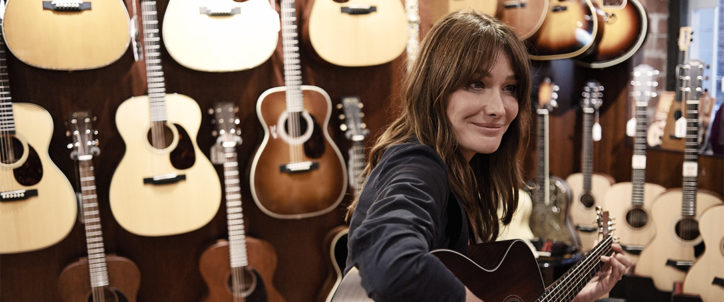 Carla Bruni | ¡Una playlist exclusiva y un nuevo álbum en camino!
La cantautora Carla Bruni es una de las artistas de chanson française más reconocidas de su generación. Su álbum debut, Quelqu'un qui m'a dit (de 2002) vendió más de dos millones de copias en todo el mundo. Dos años más tarde ganó el premio Victoire de la Musique (el equivalente francés a un Grammy) como la mejor artista femenina del año.
Desde entonces nunca ha dejado de escribir y actuar, haciendo notables colaboraciones con Julien Clerc, Michel Legrand, Willie Nelson, Marianne Faithfull, Harry Connick Jr, Sylvie Vartan, Jean-Louis Murat, Serge Lama, Hugues Aufray, Bénabar, Christophe Willem., Pedro Abrunhosa, Mart'nalia, Till Brönner e Isabelle Boulay, entre otros.
En 2007 lanzó su segundo álbum, No Promises y Comme si de rien n'ait al año siguiente. En 2013 lanzó su para entonces cuarto álbum, Little French Songs, seguido del álbum en vivo À l'Olympia (de 2014). Tres años después grabó French Touch, producido por David Foster.
Tras presentar el simple "Something" en julio de este año, Bruni acaba de lanzar una nueva canción, "Un grand amour", producida por Albin de la Simone como previa al lanzamiento de su próximo álbum previsto para el 9 de octubre.
Mientras esperamos le ofrecemos su playlist exclusiva para What The France: una selección de canciones "Made in France" que incluye a Barbara, Charles Aznavour, Gilbert Bécaud, Serge Gainsbourg, Georges Brassens, Christophe, Françoise Hardy, Alain Souchon, Léo Ferré, Claude Nougaro, Jean-Jacques Goldman, Jacques Higelin, Stromae, Eddy De Pretto, Renan Luce, Clara Luciani, Angèle y Christine and the Queens, entre otros.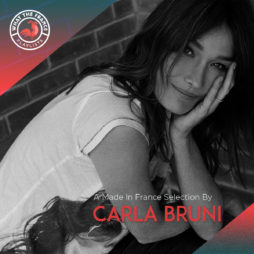 Curators
A Made In France Selection By Carla Bruni
Discover a made in France selection handpicked by Carla Bruni ! Photo @ Carla Bruni
Escuchar