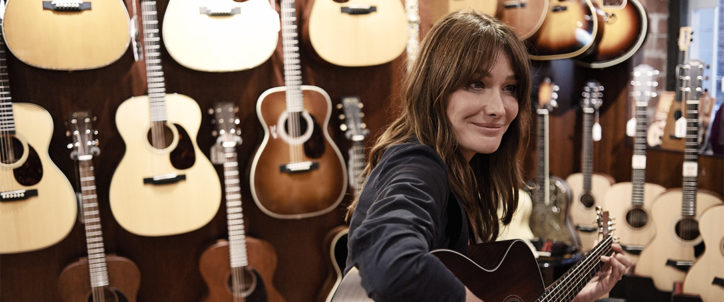 Carla Bruni | Exclusive playlist and a new album on the way!
Singer-songwriter Carla Bruni is one of the most globally renowned chanson performers of her generation. Her debut album Quelqu'un qui m'a dit (2002) sold more than two million copies worldwide. Two years later, she won a Victoire de la Musique (the French equivalent of a Grammy or a Brit award) as female artist of the year.
Since then, she has never stopped writing and performing, collaborating with the likes of Julien Clerc, Michel Legrand, Willie Nelson, Marianne Faithfull, Harry Connick Jr, Sylvie Vartan, Jean-Louis Murat, Serge Lama, Hugues Aufray, Bénabar, Christophe Willem, Pedro Abrunhosa, Mart'nalia, Till Brönner and Isabelle Boulay.
in 2007 she released her second album No Promises , the Comme si de rien n'était the following year. In 2013 she delivered her fourth album Little French Songs, followed by live album À l'Olympia (2014). Three years on from that, she released covers album French Touch, produced by David Foster.
Having unveiled the single 'Quelque chose' in July, Bruni has released new track 'Un grand amour', produced by Albin de la Simone, ahead of the release of her new album in October.
While you wait, you can listen to her exclusive playlist for What The France, a selection of 'Made in France' tracks that include music from Barbara, Charles Aznavour, Gilbert Bécaud, Serge Gainsbourg, Georges Brassens, Christophe, Françoise Hardy, Alain Souchon, Léo Ferré, Claude Nougaro, Jean-Jacques Goldman, Jacques Higelin, Stromae, Eddy De Pretto, Renan Luce, Clara Luciani, Angèle and Christine and the Queens.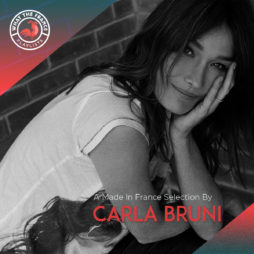 Curators
A Made In France Selection By Carla Bruni
Discover a made in France selection handpicked by Carla Bruni ! Photo @ Carla Bruni
Listen now