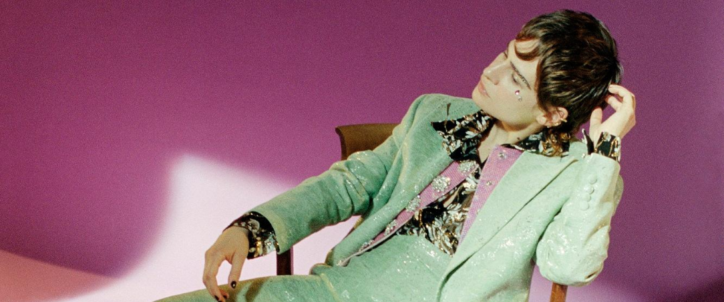 Christine and the Queens | Nuevos remixes de "La Vita Nuova"
El 14 de agosto Christine and the Queens lanzó tres remixes de su canción "La Vita Nuova", grabada junto a Caroline Polachek. Tres nuevas versiones remixadas por DJs Logic1000, A. G. Cook y Populous, forman parte de su nuevo EP de remixes.
Tres artistas particulares
La oriunda de Sydney Logic1000, también conocida como Samantha Poulter, construye su característico sonido a partir de la danza, los sintetizadores digitales y texturas fantasmales. Poulter hizo su remix para Christine and the Queens a través del sello Because Music, aunque ya la había acompañado con remixes para Låpsley y Don Toliver.
A. G. Cook es conocido por su estilo Nightcore, que se basa en clichés del pop mainstream de los 90's.
Populous es un activista queer italiano, DJ y beatmaker. Su álbum actual, W, es una oda a un universos femeninos visuales libres y variados con influencias pop.
La canción original de Christine and the Queens está tomada de su EP titulado La Vita Nuova, que fue lanzado en mayo y que fue recibido con jubilo por parte de la prensa.