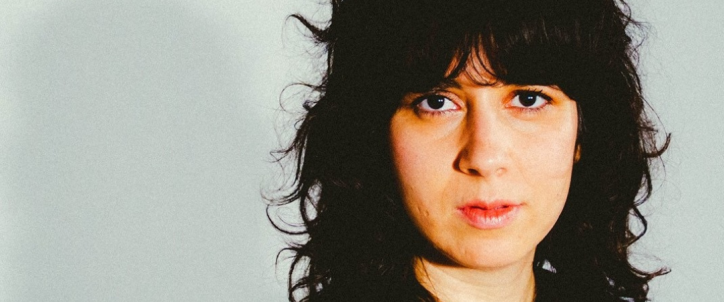 Laura Cahen | ¡Su playlist exclusiva para What The France y la Fête de la Musique!
Laura Cahen es una cantautora francesa nacida el 19 de octubre de 1990 en Nancy, Francia. Su carrera musical comenzó a principios de la década de 2000 con el dúo Deux Z'elles, que combina guitarra y contrabajo, mientras que en paralelo perfeccionaba su canto en la Music Academy International de su ciudad natal. Desarrolla en paralelo su propio proyecto como solista para lanzar en 2012 un primer EP homónimo. Un año después fue galardonada en FAIR y fue destacada por Les Inouïs du Printemps de Bourges, dos menciones creadas con la intención de destacar a los artistas franceses emergentes. En 2015 lanzó su segundo EP, titulado O, que luego sería sucedido por R, otro material que incluye las canciones "Réverbère" y "Reseaux". Dos años más tarde grabaría su primer álbum de estudio, titulado Nord, que fue premiado en la categoría "Coup de coeur" por la prestigiosa Académie Charles-Cros. Su último álbum, Une Fille, lanzado en 2021, contiene un dueto con Yael Naïm en la canción "Coquelicot", y los sencillos destacados "Poussière", que actualmente tiene cerca de 1,3 millones de reproducciones en Spotify y "Dans mon lit", la canción que le valió una nominación para las Chroniques lycéennes 2021-2022 de la Academia Charles-Cros.
Con motivo de la Fête de la Musique, te invitamos a escuchar su playlist exclusiva para What The France, en la que podrás (re)descubrir canciones de Air, November Ultra, Franky Gogo, S+C +A+R+R, Birds On A Wire, Malik Djoudi & Lala &ce, Clou, Clara Ysé, Jeanne added, Vagabond & Zah de Sagazan, Yael Naïm, The Do, Juliette Armanet, Jeanne Moreau, Leonie Pernet, Bertrand Berlin, Bonnie Banane, Philippe Katerine & Lomepal, Flavien Berger, Chilly Gonzales, Emily Loizeau, Black Dog, Apple, Tim Dup, Flavia Coelho, Alain Bashung, Fredrika Stahl, Lilly Wood & The Prick, Pi Ja Ma, Requin Chagrin, Prudence, Anne Paceo y Leïla Martial, Ji Dru y Sandra Nkake, Silly Boy Blue, Halo Maud, Le Noiseur, Anne Sylvestre y Alice y de Clara Luciani.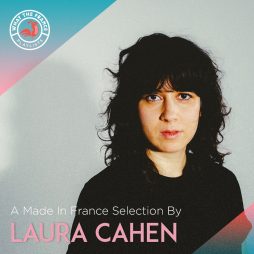 Curators
A Made In France Selection By Laura Cahen
A selection of "made in France" tracks, carefully handpicked by Laura Cahen. Pic @ Laur
Escuchar