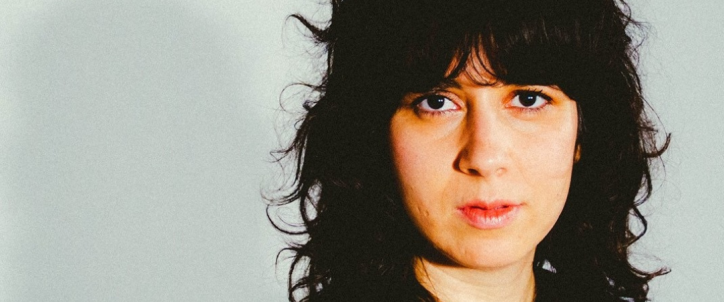 Laura Cahen | Her exclusive What The France playlist for the Fête de la Musique!
Laura Cahen is a French singer-songwriter, born in Nancy in 1990. In the early 2000s, she began her career as part of the duo Deux Z'elles, who combined guitar and double bass, while she studied singing at Nancy's Music Academy International. At the same time she started working on a solo project and released a first, eponymous EP in 2012. The next year, she was selected by talent development programmes FAIR and Les Inouïs du Printemps de Bourges. Her second EP, called O, was released in 2015 and accompanied by a 7-inch, featuring the tracks 'Réverbère' and 'Roseaux'. Two years later it was time for a debut album, Nord, which picked up a jury prize from the prestigious Académie Charles-Cros. Her most recent album, Une Fille,was released in 2021 and features a duet with Yael Naïm, 'Coquelicot', and the single 'Poussière' which has been streamed nearly 1.3 million times on Spotify.
For the Fête de la Musique, she has provided What The France with an exclusive playlist, on which you can find music by Air, November Ultra, Franky Gogo, S+C+A+R+R, Birds On A Wire, Malik Djoudi & Lala &ce, Clou, Clara Ysé, Jeanne Added, Vagabond & Zah de Sagazan, Yael Naïm, The Do, Juliette Armanet, Jeanne Moreau, Leonie Pernet, Bertrand Berlin, Bonnie Banane, Philippe Katerine & Lomepal, Flavien Berger, Chilly Gonzales, Emily Loizeau, Chien Noir, Pomme, Tim Dup, Flavia Coelho, Alain Bashung, Fredrika Stahl, Lilly Wood & The Prick, Pi Ja Ma, Requin Chagrin, Prudence, Anne Paceo & Leïla Martial, Ji Dru & Sandra Nkake, Silly Boy Blue, Halo Maud, Le Noiseur, Anne Sylvestre & Alice and Clara Luciani.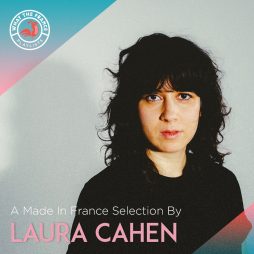 Curators
A Made In France Selection By Laura Cahen
A selection of "made in France" tracks, carefully handpicked by Laura Cahen. Pic @ Laur
Listen now