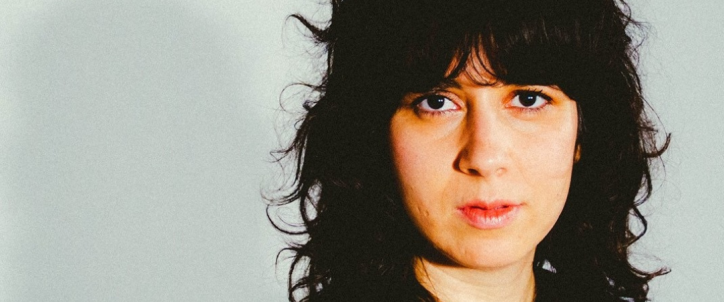 Laura Cahen | A sua playlist exclusiva para What The France e a Fête de la Musique
Laura Cahen é uma cantora e compositora francesa, nascida a 19 de Outubro de 1990 em Nancy. No início dos anos 2000, começou a sua carreira com a dupla Deux Z'elles, que combina guitarra e contrabaixo, enquanto trabalhava no seu canto na Academia Internacional de Música em Nancy. Ao mesmo tempo, ela desenvolveu o seu próprio projecto a solo e lançou o seu primeiro EP epónimo em 2012. No ano seguinte, ganhou o prémio FAIR e foi notada por Les Inouïs du Printemps de Bourges, dois eventos concebidos para destacar artistas franceses emergentes. Em 2015, entregou o seu segundo E.P., intitulado O, acompanhado pelo R único que inclui as faixas "Réverbère" e "Roseaux". Dois anos mais tarde, gravou o seu primeiro álbum, Nord, que foi premiado na categoria "Coup de cœur" pela prestigiada Académie Charles-Cros. O seu último álbum, "Une fille", foi lançado em 2021 e inclui um dueto com Yael Naïm, "Coquelicot", e o single "Poussière", que tem actualmente quase 1,3 milhões de streams em Spotify, bem como a canção "Dans mon lit", pela qual foi nomeada para as "Chroniques lycéennes 2021-2022" pela Académie Charles-Cros.
Por ocasião da Fête de la Musique (Festa da Música)  sugerimos-lhe que ouça a playlist exclusiva que Laura Cahen elaborou para What The France, na qual pode (re)descobrir faixas de Air, November Ultra, Franky Gogo, S+C+A+R+R, Birds On A Wire, Malik Djoudi & Lala &ce, Clou, Clara Ysé, Jeanne Added, Vagabond & Zah de Sagazan, Yael Naïm, The Do, Juliette Armanet, Jeanne Moreau, Leonie Pernet, Bertrand Berlin, Bonnie Banane, Philippe Katerine & Lomepal, Flavien Berger, Chilly Gonzales, Emily Loizeau, Chien Noir, Pomme, Tim Dup, Flavia Coelho, Alain Bashung, Fredrika Stahl, Lilly Wood & The Prick, Pi Ja Ma, Requin Chagrin, Prudence, Anne Paceo & Leïla Martial, Ji Dru & Sandra Nkake, Silly Boy Blue, Halo Maud, Le Noiseur, Anne Sylvestre & Alice e Clara Luciani.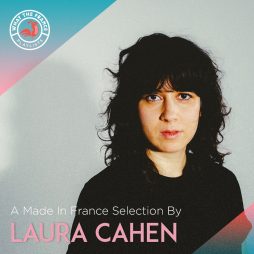 Curators
A Made In France Selection By Laura Cahen
A selection of "made in France" tracks, carefully handpicked by Laura Cahen. Pic @ Laur
Ouvir agora