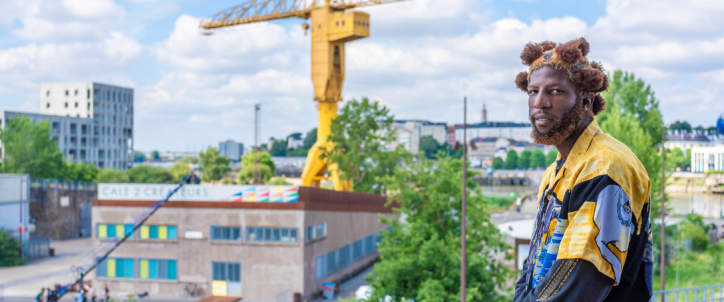 No Cut | Lilly Wood & the Prick, Ichon, Jeanne Cherhal, Thylacine y Ko Ko Mo
Vincular lugares, música y personas a través de una película con un plano secuencia único. Tal es la ambición del programa No Cut, producido por Sourdoreille y dirigido por Sami Battikh.
Un plano secuencia de 22 minutos, sin cortes ni efectos especiales, para recorrer 800 metros por la Ile de Nantes y descubrir a cinco artistas turnándose para tocar en directo una de sus canciones. Todo en una sola toma con una sola cámara en plano secuencia.

Durante este paseo musical flotamos, rodamos y caminamos junto a Lilly Wood & the Prick, Ichon, Jeanne Cherhal, Thylacine y Ko Ko Mo. Pop, rap canturreado, chanson, electrónica y rock pesado…
Vías de tren, una steadicam, grúas telescópicas, autos… una única cámara tomando un plano secuencia experimentado varias vidas en pocos minutos para ofrecer un deambular filmando largos trayectos y un amplio abanico de tomas: desde la bodega de los barcos de Stéréolux hasta el Carrousel des Mondes Marins.
Este desafío artístico y técnico fue también un desafío musical para los artistas que aceptaron participar en el proyecto. En efecto, es mucho más que una serie de cinco canciones con universos muy diferentes, los artistas han trabajado para ofrecer una unidad real al programa: la saxofonista de Lilly Wood ha creado un solo de freejazz para acompañar los titulos de apertura. Ichon, quien trabajó en una edición de su simple para que coincidiera con los diferentes momentos del paseo. Jeanne Cherhal por su parte compuso una intro que armoniza perfectamente con los tutulos del final de Ichon…
Estos desafíos artísticos y técnicos permitieron crear, en 22 minutos, una obra única y colaborativa. Una obra tanto audiovisual como musical.