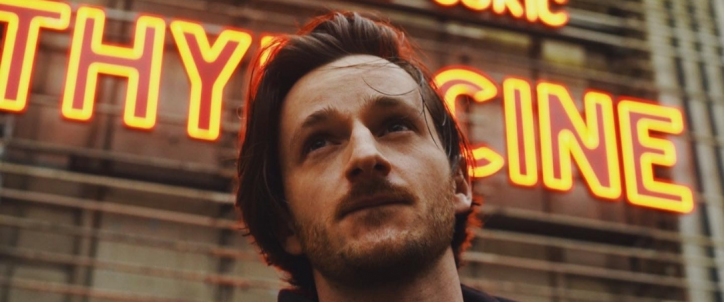 Thylacine | La playlist exclusiva para What The France
Thylacine es el nombre científico del lobo de Tasmania, una especie que se da por extinta desde 1936. Y es esta preciosa palabra la que el músico francés William Rezé ha elegido utilizar para encarnar su música electrónica progresiva y vaporosa.
Cada una de sus piezas está impregnada de un sabor único que deja al descubierto las influencias cruzadas del artista: desde los pioneros de la música repetitiva como Steve Reich o Philip Glass, hasta los experimentos jazzísticos de John Zorn, pasando por el trip-hop de Massive Attack. La música de Thylacine combina el techno cadencioso y melancólico de Paul Kalkbrenner con las melodías aéreas de Moderat o Four Tet. En febrero pasado lanzó el single "Polar" y terminó de componer la banda sonora de la serie "OVNI(s) Season 2", que se emite en el canal de televisión francés Canal +.
Thylacine actuó el 5 de mayo en Copenhague (Dinamarca) como parte de La Noche What The France. Y ahora te invitamos a descubrir su playlist exclusiva en la que puedes escuchar títulos cuidadosamente seleccionadas, en la que se incluyen simple de Para One, Daft Punk, The Dø, Her, Fakear & Alex Metric , Jaffna, Paradis, Popof, S+C+A+R+R, Saycet, Superpoze, VitalicFrench 79, Stwo & Sevdaliza, Meryem Aboulouafa, Agoria & Phoebe Killdeer, Kid Francescoli & Julia Minkin y de Woodkid.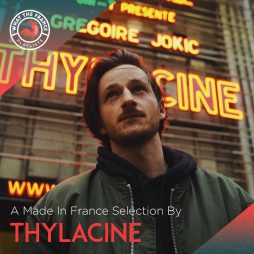 Curators
A Made In France Selection By Thylacine
Listen to a selection of "made in France" tracks, carefully handpicked by Thylacine.
Escuchar