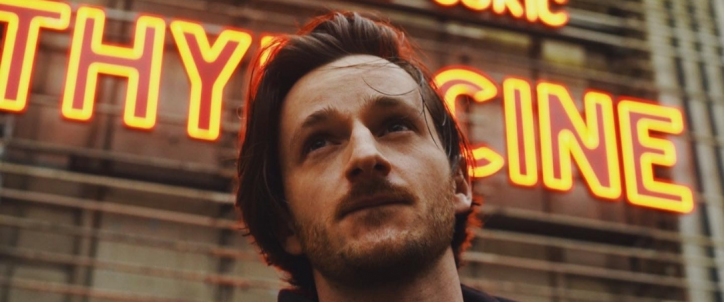 Thylacine | La playlist exclusive pour What The France
Thylacine est le nom scientifique du loup de Tasmanie, une espèce qui est considérée comme éteinte depuis 1936. C'est cemot précieux que le musicien français William Rezé a choisi d'apprivoiser afin d'incarner sa musique électronique progressive et vaporeuse.
Chaque morceau est imprégné d'une saveur singulière et révèle l'étendue des influences croisées de l'artiste : des pionniers de la musique répétitive comme Steve Reich ou Philip Glass, aux expérimentations jazz de John Zorn, en passant par le trip-hop de Massive Attack. La musique de Thylacine combine la techno cadencée et mélancolique de Paul Kalkbrenner avec les mélodies aériennes de Moderat ou de Four Tet. En février dernier, il a sorti le single « Polar » et signé la Bande originale de la série « OVNI(s) Saison 2 » pour la chaine de télévision française Canal +.
Thylacine se produisait le 5 mai dernier à Copenhague (Danemark) dans le cadre de la What The France night, nous vous proposons de découvrir sa playlist exclusive sur laquelle vous pourrez écouter des titres triés sur le volet de Para One, Daft Punk, The Dø, Her, Fakear & Alex Metric, Jaffna, Paradis, Popof, S+C+A+R+R, Saycet, Superpoze, VitalicFrench 79, Stwo & Sevdaliza, Meryem Aboulouafa, Agoria & Phoebe Killdeer, Kid Francescoli & Julia Minkin ou Woodkid.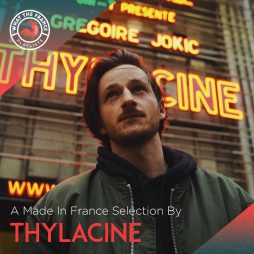 Curators
A Made In France Selection By Thylacine
Listen to a selection of "made in France" tracks, carefully handpicked by Thylacine.
Ecouter
Thylacine - Electronic
Mai 05, 2023
Thylacine - Electronic
Mai 06, 2023