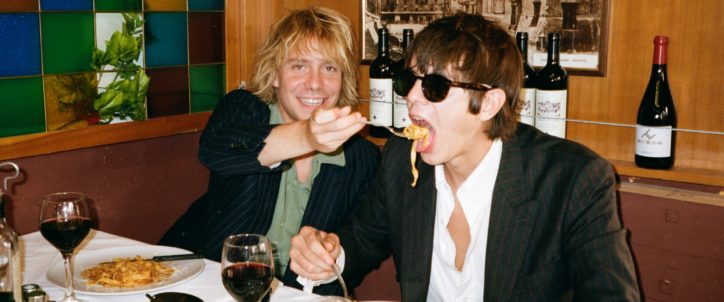 Papooz | Tournée en Allemagne
Plus de six mois après la sortie de leur nouvel album Night Sketches, Papooz offre deux concerts à son public allemand. De leur premier succès « Ann Wants To Dance« , avec laquelle Ulysse Cottin et Armand Penicaut ont posé la première pierre de leur écriture commune, à l'actuel « Theatrical State Of Mind » avec sa basse funky, chaque morceau témoigne d'une volonté de danser.
Le duo a affiné le groove de leur premier album Green Juice dans le deuxième album. Avec Night Sketches, vous découvrez le voyage d'un homme qui rencontre toutes sortes d'émotions, de l'inconfort, l'amour, à la mélancolie. Plus sombre peut-être et un peu plus électronique, grâce à une production méticuleuse et une l'écriture compacte. Ici, le travail est plus précis sans rien perdre de la légèreté et du rythme. Papooz comble le fossé entre la « pop vintage » de Steely Dan et la « pop synthé » des Pet Shop Boys et développe leur propre cosmos musical. Ne manquez pas leurs concerts en Allemagne !