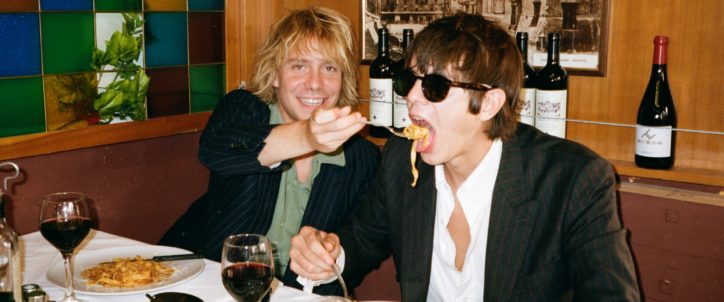 Papooz | On tour in Germany
Over six months after the release of their latest album Night Sketches, Papooz are playing two shows for their German fans. From their breakthrough 'Ann Wants To Dance', on which Ulysse Cottin and Armand Penicaut laid the foundations for their songwriting duo, to the current 'Theatrical State Of Mind' with its funk bass, every new track demonstrates their desire to get people dancing.
The duo refined the grooves they laid down on debut album Green Juice on its follow-up. With Night Sketches, you're taken on the journey of a man who experiences all sorts of emotions – unease, love and melancholy. It's moodier and a little more electronic, but meticulously produced and efficiently composed; their work is more precise while losing none of their light rhythmic touch. Papooz's music carves out its own space somewhere between Steely Dan's 70s pop sophistication and Pet Shop Boys' crafted synth pop. You won't want to miss their German shows!