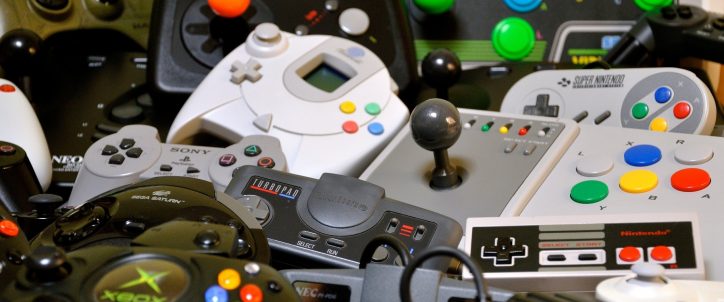 Jeu vidéo | Musique « made in France »
A l'image du cinéma ou de la publicité, le succès d'un jeu vidéo repose en partie sur une bande-son réussie. C'est sur les bornes d'arcade que les premiers sons des jeux vidéo voient le jour dans les années 1970, avec pour objectif d'attirer l'attention des joueurs. En 1975, la console de jeu « Home Pong » de la marque Atari sera la première console de salon à émettre un son : un simple « bip ». La musique des jeux vidéo change alors de rôle et une nouvelle ère commence dans laquelle la France a su s'illustrer de façon durable.
Saviez-vous par exemple que le titre « Ethnicolor » de Jean-Michel Jarre avait été spécialement adapté pour le jeu vidéo « Captain Blood » en 1988 ? Ou que le regretté David Bowie avait interprété des titres composés par le français Xavier Despas dans le jeu vidéo « Omikron : The Nomad Soul » en 1999, avant de les intégrer à son album « Hours… (Expanded edition)» ?
Plus récemment, on pouvait aussi retrouver Syd Matters aux manettes de la musique du jeu « Life is strange » en 2015 ou encore des artistes comme Carpenter Brut, The Toxic Avenger ou Danger sur la bande originale du jeu « Furi », sorti en 2016. D'autres artistes français sont devenus des spécialistes reconnus de la bande-son de jeu vidéo à l'image de Stéphane Picq (« Dune – Spice Opera »), Philippe Vachey (« Alone in the dark », « Little big adventure »), Christophe Héral (« Rayman », « Beyond good and evil »), Olivier Derivière (« Assassin's creed IV : black flag », « Remenber me »), Henri Pierre Pellegrin alias H-Pi (« Styx »,« Trackmania »), Pierre Esteve (« Atlantis 2 »), FlyByNo (« Endless space »), Yann Van Der Cruyssen alias Morusque (« Game of thrones », « Aarklash Legacy », « Confrontation »), Nicolas Signat (« Call of cookie », « Etherium », « Zombie tsunami ») ou 2080 (« A blind legend », « Last fight »).
(Re)Découvrez quelques-unes des meilleures musiques « made in France » de jeux vidéo en écoutant notre playlist « Video Game Soundtracks made in France » !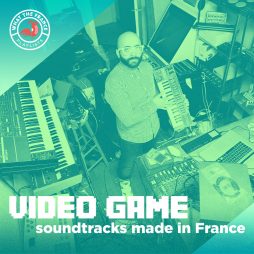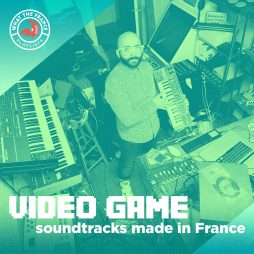 Themes
Video Game Soundtracks made in France
Listen to a selection of made in France tracks created for video games.
Ecouter