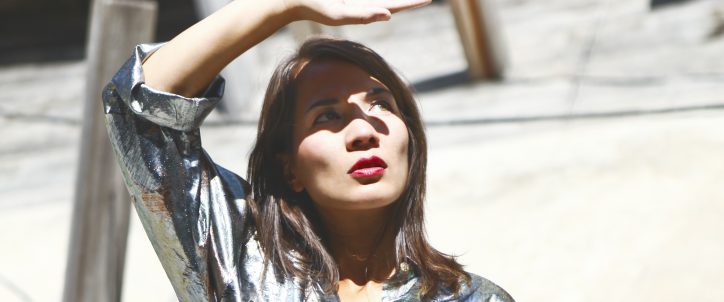 The Rodeo | Live Session à ONErpm São Paulo
La video de la session live de The Rodeo à ONErpm São Paulo vient d'être diffusée !
The Rodeo était en tournée pour la première fois au Brésil du 29 mars au 04 avril dans le cadre de la Semaine de la Francophonie. L'artiste a été invitée à participer aux sessions live ONErpm São Paulo. Celle-ci a été retransmise sur les réseaux sociaux.
Après avoir tourné en Europe et en Amérique du Nord, The Rodeo s'est aventurée pour la première fois en Amérique Latine pour présenter son dernier album « Thériantropie Paradis » (Claro Oscuro/Modulor).
Sorti en 2018, ce dernier opus fait figure de rupture dans la discographie de l'artiste. Dorothée (anagramme de The Rodeo) a choisi le français, pour interpréter les 9 titres de « Thérianthropie Paradis », inspiré de la pop européenne des années 60 et 70, un mélange subtil entre France Gall et Françoise Hardy.