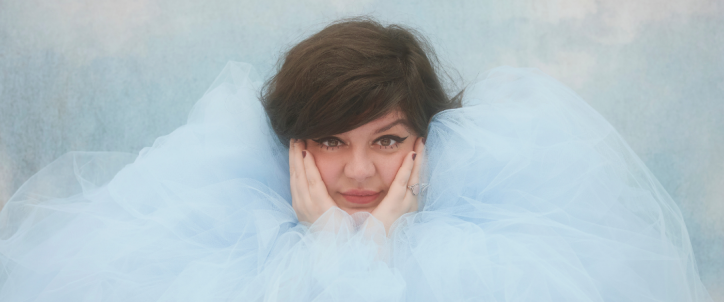 Novembro Ultra | Entrevista e playlist exclusiva para What The France !
A cantora pop franco-espanhola November Ultra revela-se numa entrevista exclusiva com What the France. Neste vídeo, a artista fala sobre o seu álbum Bedroom Walls, os seus próximos projectos e o single que mudou tudo para ela: "Soft & tender".
Bedroom Walls é um álbum pop único que mostra as cores de uma vida plenamente vivida. Suave e íntimo, parece um convite para o refúgio da November Ultra, o seu quarto parisiense, onde foi criado.
O título refere-se à sala onde as mensagens dos amigos são rabiscadas nas paredes e os livros, objectos e presentes são espalhados. Este é precisamente o lugar onde a November Ultra pode ser ela própria, não filtrada e muito sincera, para reflectir sobre os seus sentimentos e experiências, e sobre a pessoa em que se está a tornar ao passar da adolescência para a idade adulta.
Crescendo em França com pais espanhóis e portugueses, November Ultra tem falado três línguas desde os seis anos de idade – inglês, francês e espanhol – todas elas presentes no álbum Bedroom Walls, cada uma simbolizando algo diferente. Pode também descobrir os seus gostos ecléticos através da sua playlist para What The France, onde pode ouvir as faixas de Pomme, Laura Cahen e Yaël Naïm, Bonnie Banane, Flavien Berger, Blumi, Guillaume Ferran, Barbara Pravi, Chilly Gonzales, Yseult, Nana Mouskouri e Michel Legrand, P R2B, Juliette Armanet, Ichon, Alïse Sauvage, Clara Luciani, Voyou, Yoa, Mélissa Laveaux, Trente, Pi Ja Ma, Taloula, Daft Punk, Silly Boy Blue, Muddy Monk, L'impératrice, Catastrophe, Clara Ysé, Terrenoire, Emma Peters ou Johan Papaconstantino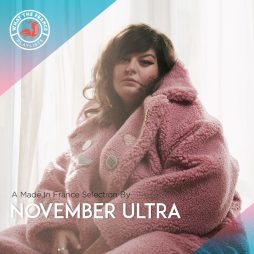 Curators
A Made In France Selection By November Ultra
Listen to a selection of "made in France" tracks, carefully handpicked by November Ultra.
Ouvir agora
Ela actuará em Londres para a What the France Night