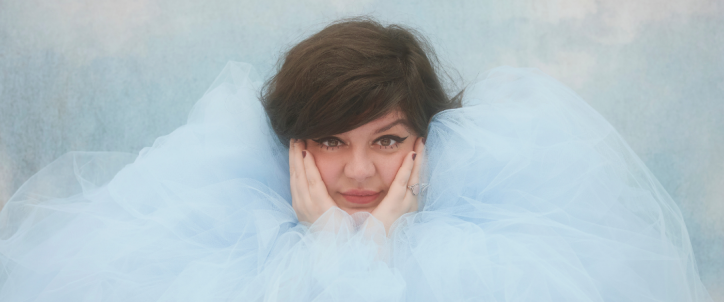 November Ultra | ¡Entrevista y playlist exclusiva para What The France!
La cantante de música pop franco-española November Ultra se revela en una entrevista exclusiva para What the France. A través de este video, la artista nos cuenta sobre su nuevo álbum, Bedroom Walls, sobre sus próximos proyectos y sobre sencillo que cambió todo para ella: "Soft & Tender".
Bedroom Walls es un álbum pop único que muestra los colores de una vida en plenitud. Suave e íntimo, este trabajo nos abre el refugio de November Ultra: su dormitorio parisino, donde lo creó.
El título del álbum hace referencia a esa pieza de sus amigos están garabateados en sus paredes y donde los libros, objetos y regalos están esparcidos por todas partes. Este es, precisamente, el lugar donde November Ultra toma personalidad propia y se sincera para reflexionar sobre sus sentimientos y experiencias, y la persona en la que se está convirtiendo en su paso de la adolescencia a la edad adulta.
Tras haber crecido en Francia con padres españoles y portugueses, November Ultra ha hablado en los tres idiomas que aprendió desde los seis años: inglés, francés y español, todos representados en el álbum Bedroom Walls, donde cada uno simboliza algo diferente. También te invitamos a descubrir sus eclécticos gustos a través de la playlist ideada para What The France, en la que podrás escuchar canciones de artistas como Pomme, Laura Cahen y Yaël Naïm, Bonnie Banane, Flavien Berger, Blumi, Guillaume Ferran, Barbara Pravi, Chilly Gonzales, Yseult, Nana Mouskouri y Michel Legrand, P.R2B, Juliette Armanet, Ichon, Alïse Sauvage, Clara Luciani, Voyou, Yoa, Mélissa Laveaux, Trente, Pi Ja Ma, Taloula, Daft Punk, Silly Boy Blue, Muddy Monk, The Empress, Catastrophe , Clara Ysé, Terrenoire, Emma Peters y de Johan Papaconstantino.
November Ultra se presentará en vivo el 28 de abril en el Courtyard Theatre de Londres (Gran Bretaña) con motivo de la What The France Night.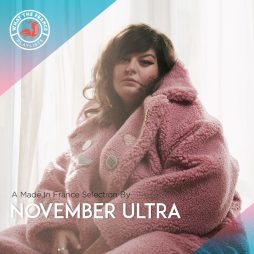 Curators
A Made In France Selection By November Ultra
Listen to a selection of "made in France" tracks, carefully handpicked by November Ultra.
Escuchar