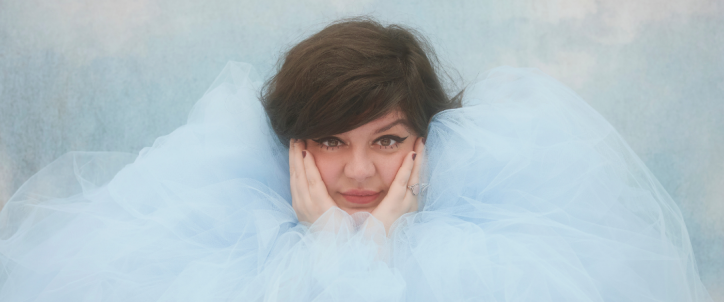 November Ultra | Interview et playlist exclusive pour What The France !
La chanteuse pop franco-espagnole November Ultra se dévoile dans une interview exclusive accordée à What the France. À travers cette vidéo, l'artiste nous parle de son album Bedroom Walls, de ses projets à venir et du single qui a tout changé pour elle : « Soft & tender ».
Bedroom Walls est un album pop unique qui montre les couleurs d'une vie vécue pleinement. Doux et intime, il donne l'impression d'une invitation dans le refuge de November Ultra, sa chambre à coucher parisienne, où elle l'a créé.
Le titre fait référence à cette pièce où des messages d'amis sont gribouillés sur les murs et où des livres, des objets et des cadeaux sont disposés un peu partout. C'est précisément l'endroit où November Ultra peut être elle-même, sans filtre et avec le plus de sincérité, pour réfléchir à ses sentiments et à ses expériences, ainsi qu'à la personne qu'elle est en train de devenir en passant de l'adolescence à l'âge adulte.
Ayant grandi en France avec des parents espagnols et portugais, November Ultra parle trois langues depuis l'âge de six ans – l'anglais, le français et l'espagnol – toutes présentes sur l'album Bedroom Walls, chacune d'entre elles symbolisant quelque chose de différent. Nous vous proposons aussi de découvrir ses goûts éclectiques à travers sa playlist pour What The France où vous pourrez écouter des titres de Pomme, Laura Cahen et Yaël Naïm, Bonnie Banane, Flavien Berger, Blumi, Guillaume Ferran, Barbara Pravi, Chilly Gonzales, Yseult, Nana Mouskouri et Michel Legrand, P.R2B, Juliette Armanet, Ichon, Alïse Sauvage, Clara Luciani, Voyou, Yoa, Mélissa Laveaux, Trente, Pi Ja Ma, Taloula, Daft Punk, Silly Boy Blue, Muddy Monk, L'impératrice, Catastrophe, Clara Ysé, Terrenoire, Emma Peters ou Johan Papaconstantino.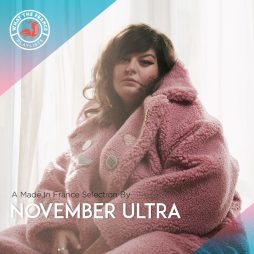 Curators
A Made In France Selection By November Ultra
Listen to a selection of "made in France" tracks, carefully handpicked by November Ultra.
Ecouter
Elle sera en concert à Londres pour la What the France Night